What can I do if the video image is upside down of my Tapo camera?
TC60, TC65, TC70, Tapo C100, Tapo C200, Tapo C210, Tapo C310
Tapo cameras support the function of Video Rotation. Here we take Tapo C200 as an example.
1. On the home page, tap on your camera model card or tap Camera Preview > Manage to go to Live View page.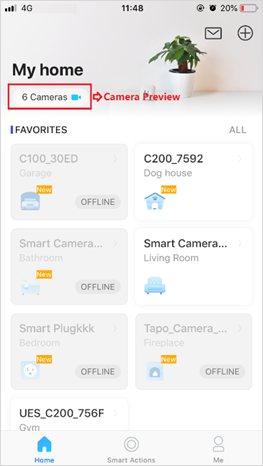 2. On the Live View page, tap the gear icon to enter the Camera Settings page.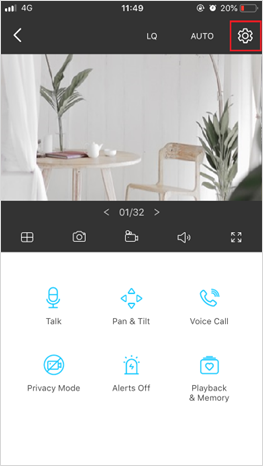 3. Toggle on or off the function of Invert Image to rotate the image 180°.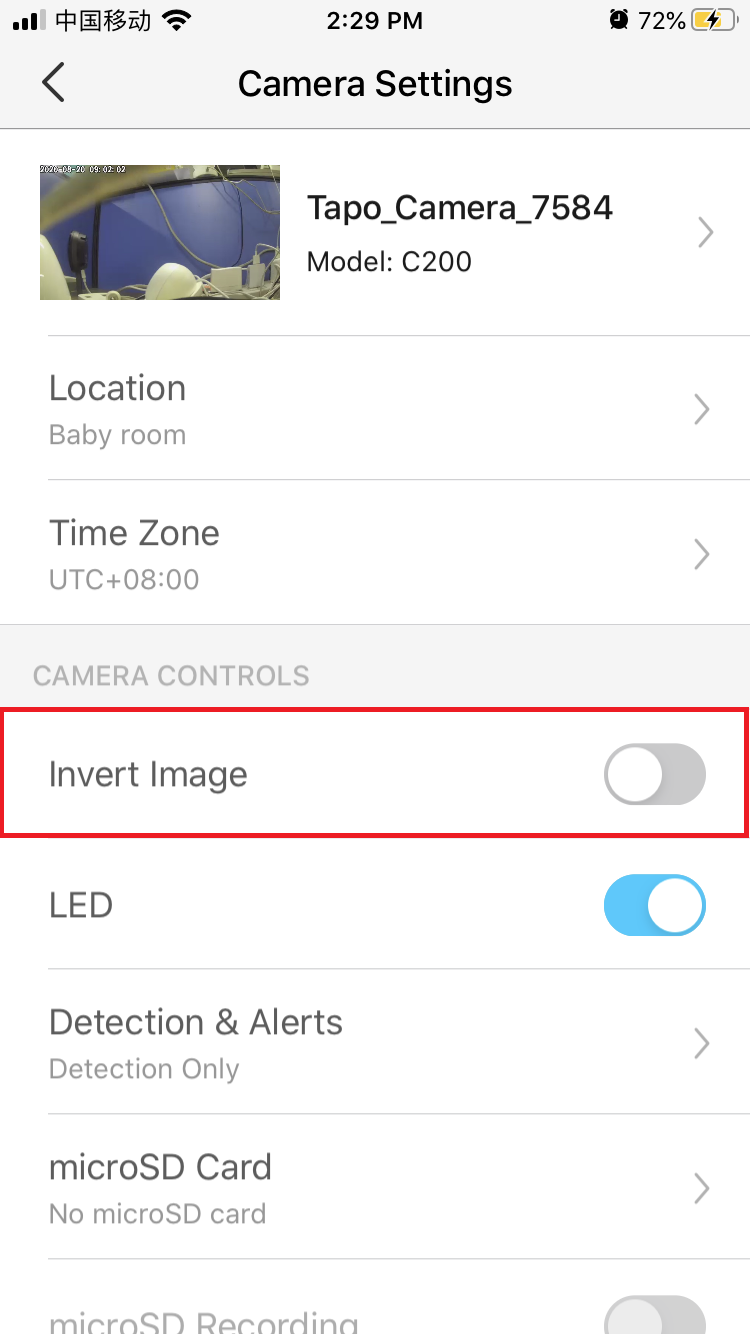 Get to know more details of each function and configuration please go to Download Center to download the manual of your product.