Where can I find detection recordings of Tapo cameras?
Here we take Tapo C200 as an example.
1. Make sure the Motion Detection function is enabled. If not, tap Detection off on the Live View page to enable Motion Detection function or go to Detection page to customize current detection settings. Videos clips will be recorded when motion detected.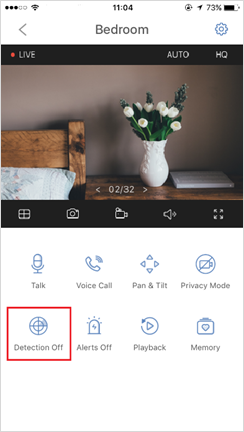 OR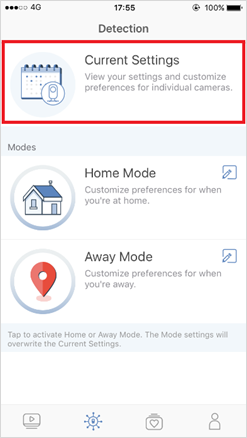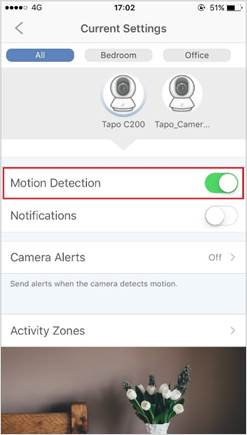 2. On the Live View page, tap Playback to view detection recordings if detected. Drag the time line and locate the orange sections.