How to Replace the Battery for Tapo Door/Window Sensor
1. Remove the cover.
1) If you haven't installed it on a door or window:
Use a screwdriver to pull up the clip. Slide the cover down with the other hand.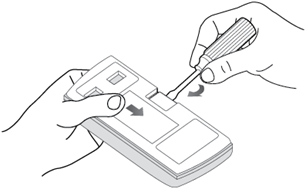 2) If you have installed it on a door or window:
Remove the cover of your sensor by pushing the cover-up.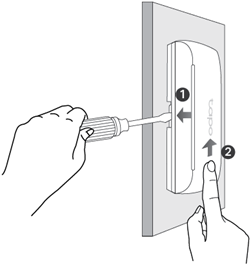 2. Unscrew the screw securing the battery and remove the old battery.
3. Insert the new battery into the battery compartment, making sure the battery is level and its positive side is facing up.
4. Replace the cover by sliding the cover down.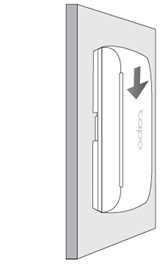 To get to know more details of each function and configuration please go to Download Center to download the manual of your product.