How to remove Tapo camera when the camera is offline?
You can use the Tapo Camera app to remove your cameras. When your camera is offline, it will be still shown on the Camera page in the Tapo Camera app.
Here we take Tapo C200 as an example.
1. On the Camera page, tap the gear icon to enter the Camera Settings page.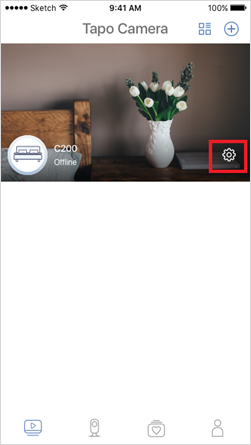 2. Tap Remove Camera to remove the camera from your TP-Link account.