How to update firmware of Tapo cameras via Tapo Camera app?
Here we take Tapo C200 as an example.
1. On the Camera or Live View page, tap the gear icon to enter the Camera Settings page.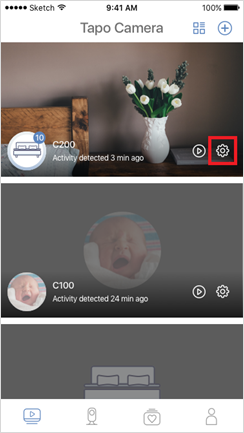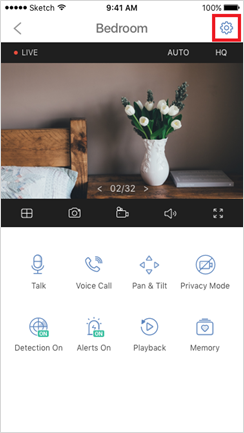 2. Tap your camera model and you can find the Firmware Version. And you can tap to check for update or update the firmware.