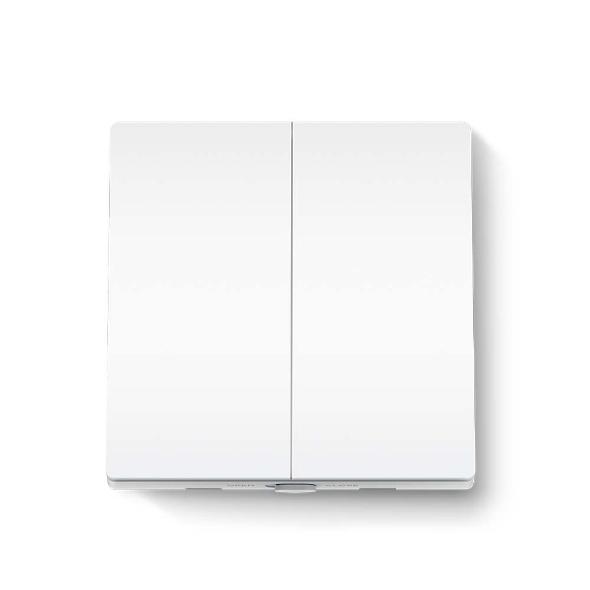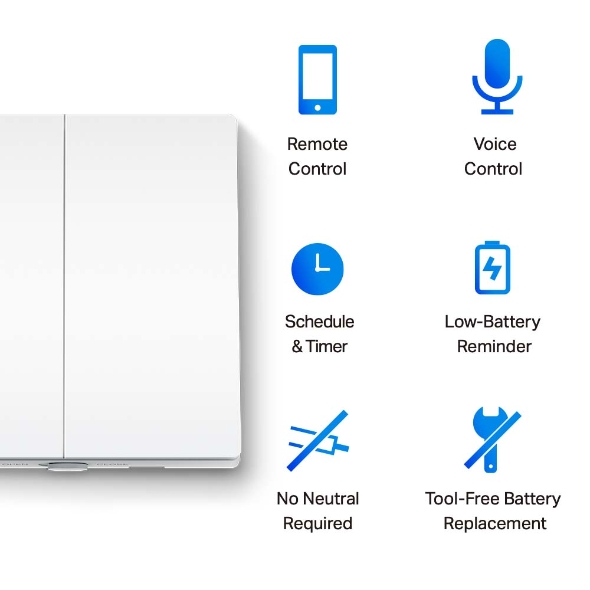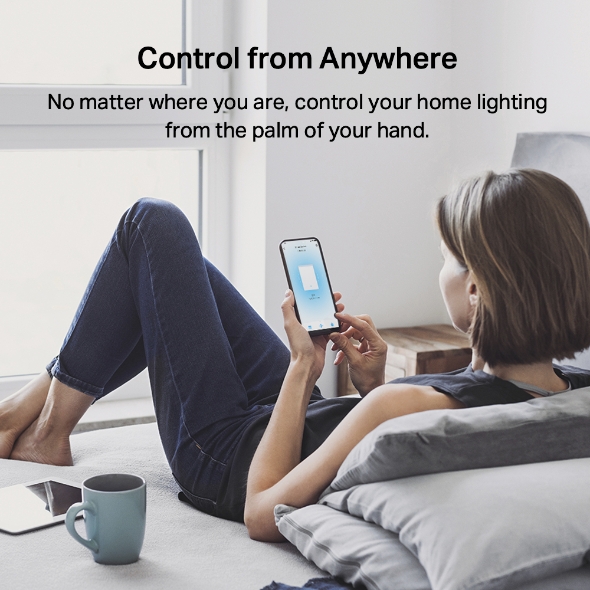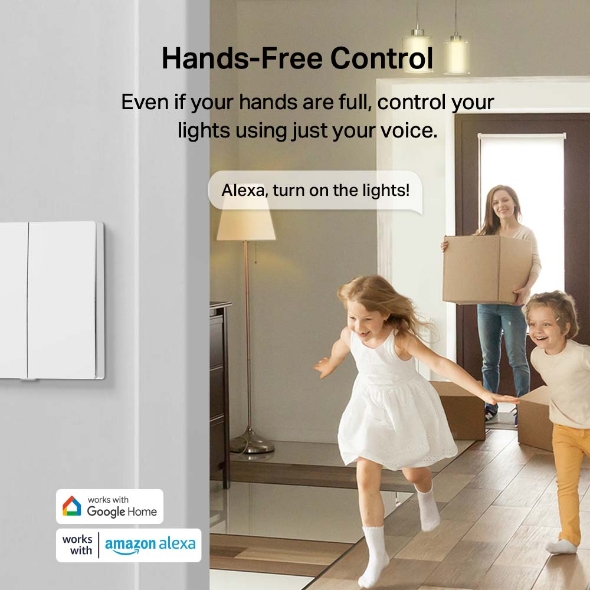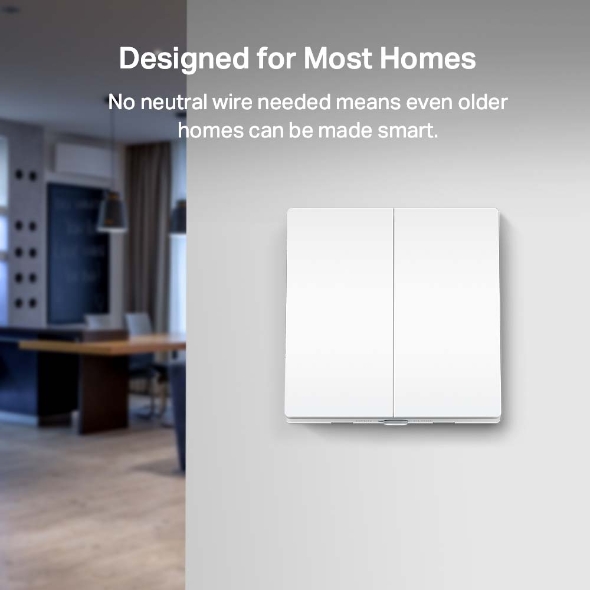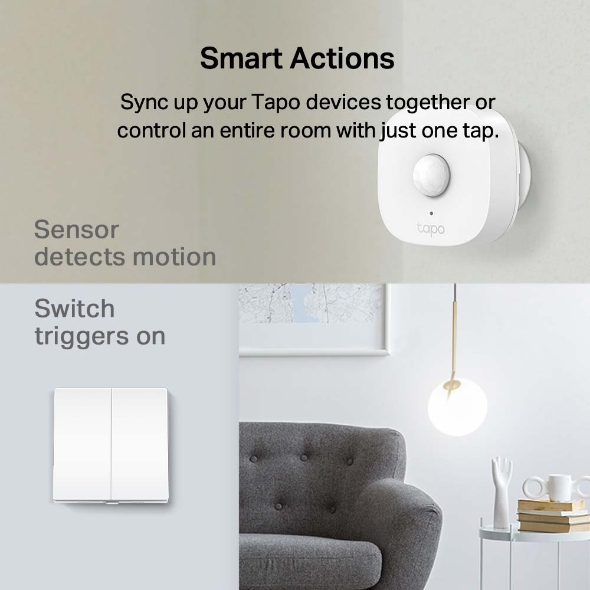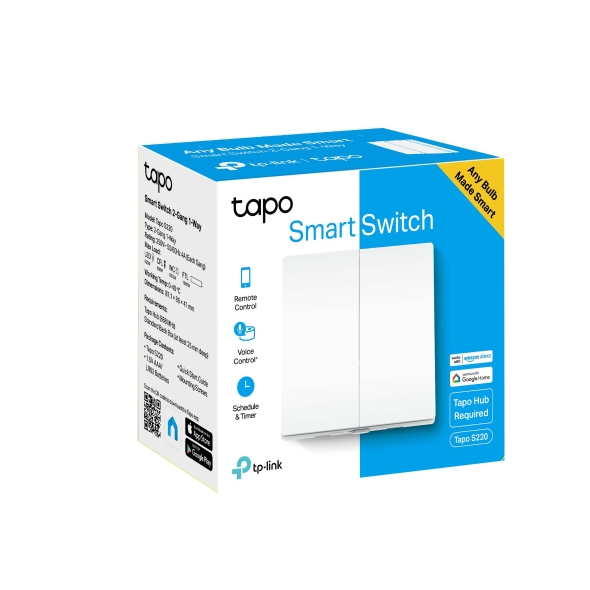 Okos Fali kapcsoló
Tapo S220
Távoli irányítás – A Tapo alkalmazáson keresztül azonnal be- és kikapcsolhatja a lámpát, bárhol is van.
Hangvezérlés – Kezelje a kapcsolót hangutasításokkal az Amazon Alexa vagy a Google Assistant segítségével.
Ütemezés – Állítsa be előre az ütemezést az eszközök automatikus kezeléséhez.
Távollét mód – A világítás automatikus fel- és lekapcsolása különböző időpontokban, hogy azt a látszatot keltse, mintha valaki otthon lenne.
Szerszám nélküli elemcsere - Könnyen cserélheti az elemeket beszerelés után, nincs szükség szerszámra.
Nincs szükség semleges vezetékre – Szuper egyszerű vezetékezés. Nincs szükség nullás vezetékre.
Váltson zökkenőmentesen a Smart Livingre.
Tapo intelligens kapcsoló
Tapo S220
Irányítsa, ahogy akarja

Tegye okossá hagyományos világítását a Tapo Smart Switch segítségével. Kapcsolja be és le a lámpákat hangjával, vagy irányítsa őket a telefonjáról. A kapcsoló elemes kialakításának és 1+ éves akkumulátor-élettartamának köszönhetően élvezheti az intelligens életmódot anélkül, hogy át kellene huzaloznia otthonát vagy ki kellene cserélnie jelenlegi izzóit.

A legtöbb házban és lakásban működik

A Tapo intelligens kapcsolóhoz nincs szükség semleges vezetékre. Nem kell újrahuzalozni, csakúgy, mint a hagyományos kapcsolóknál. A normál intelligens kapcsoló működéséhez a nullás vezetékre van szükség. A családok 90%-ának villanyszerelőre van szüksége, hogy újrahuzalozza, mielőtt beszerelné a kapcsolót.

Gondtalan karbantartás

A Tapo intelligens kapcsoló két AAA/LR03 elemet használ. A szerszám nélküli akkumulátorcsere-konstrukció lehetővé teszi, hogy ezt egyedül is elvégezze.
Walk You Through Setup Step by Step
Download and open Tapo App

Tap Plus (+) to add your smart device

Look for your device and connect

Name the device and choose the room it's in

Congratulations! You've now completed the configuration
Specifications
Általános
Operating Temperature:
0ºC~ 40ºC (32°F ~ 104°F )
Működési páratartalom:
10%~90%RH, Non-condensing
Méret (Ma x Sz x Mé):
87.1 × 86 × 41 mm
Tanúsítványok:
CE, RoHS, UKCA
Csomagolás tartalma
Tapo S2202× 1.5 V AAA/LR03 Batteries2× Mounting ScrewsQuick Start Guide
TECHNICAL SPECIFICATIONS
Standby Power Consumption:
65uA
Rating:
250 V~ 50/60 Hz 4 A (Each Gang)
Max Load:
600 W LED / 600W CFL / 1000W INC / 1000W FTL / 50 W Fan