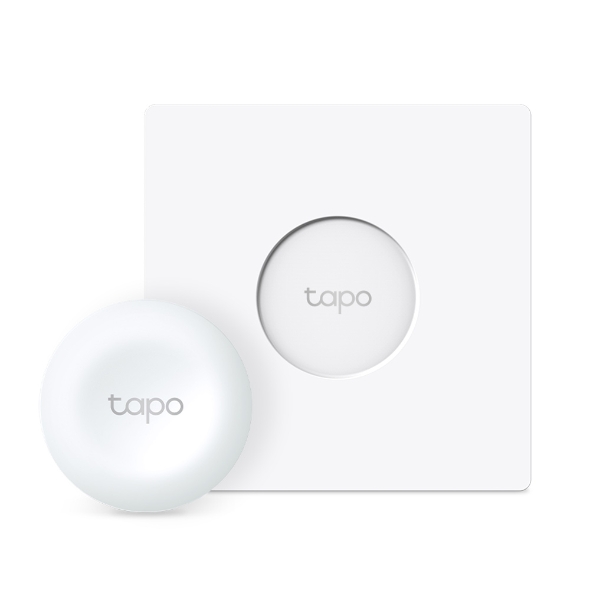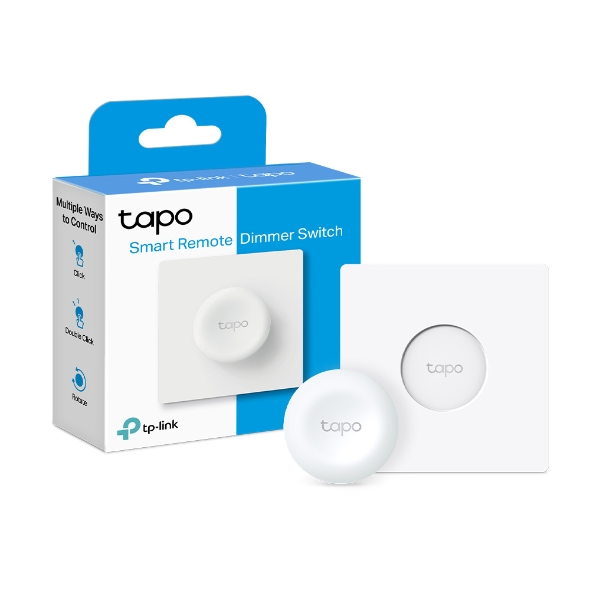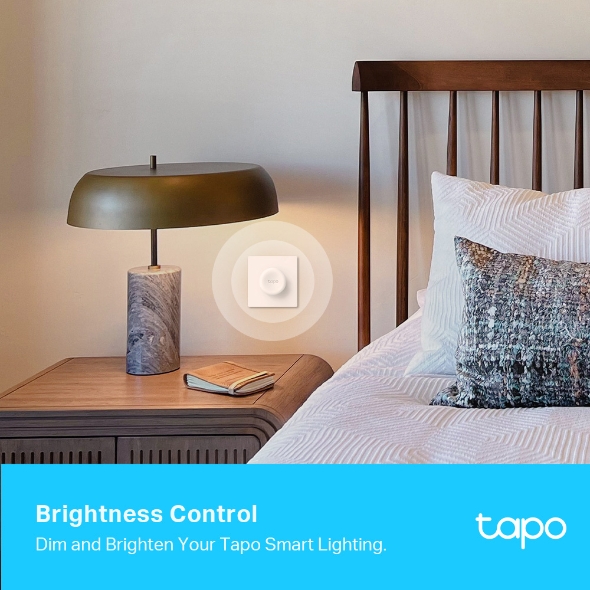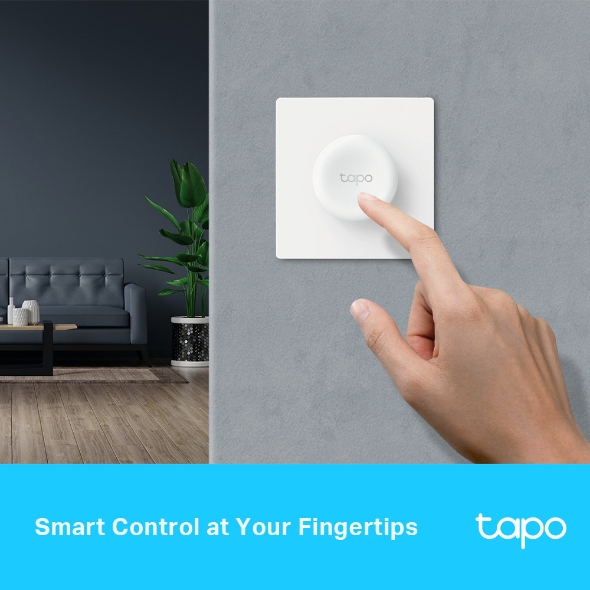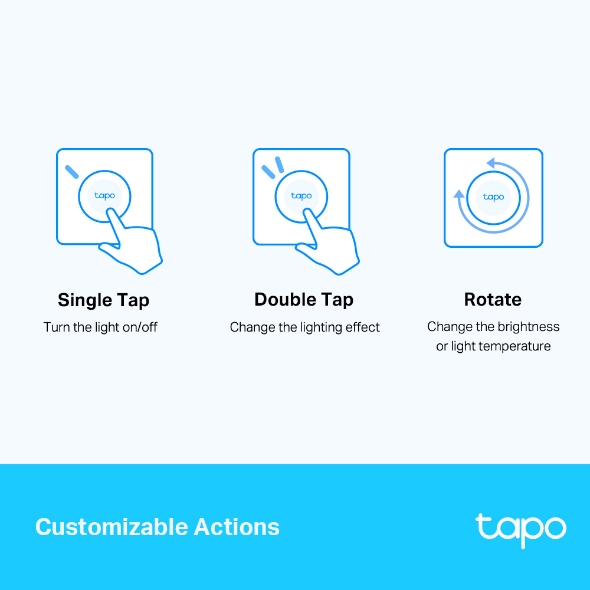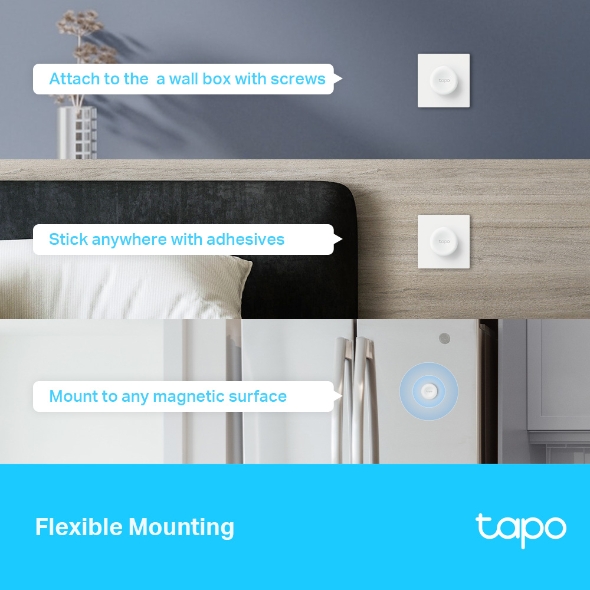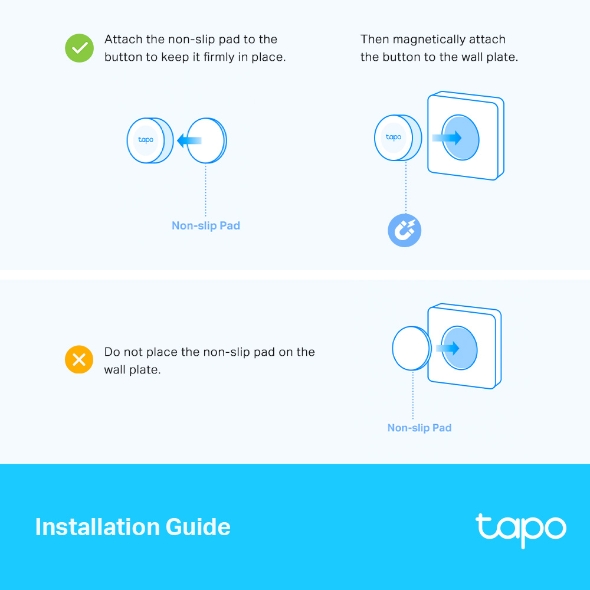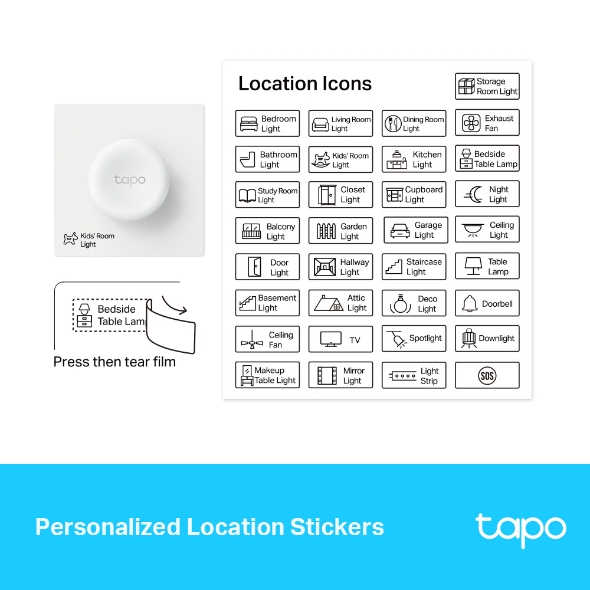 Okos fényerő-szabályzó kapcsoló
Tapo S200D
Intelligens műveletek – Vezéreljen és állítson be több izzót, led szalagot és más Tapo okoseszközt a gombbal.
Testreszabott műveletek – Az egyszeri, dupla koppintással és a forgatási opciókkal több műveletet is elindíthat egyetlen gombbal.
Egykattintásos riasztás – A családtagok használhatják az eszközt, hogy segítséget kapjanak szükség esetén.
Vezérlés több helyről – Vezérelje az elektromos eszközöket több helyről a Tapo intelligens gombjaival.
Hosszú akkumulátor-élettartam – Az akkumulátor több mint egy évig bírja.
Állítsa be a hangulatot a világítás távvezérlésével.
Intelligens távoli fényerő-szabályozó kapcsoló
Tapo S200D
Egyszerűsített fényszabályozás

Kapcsolja be/ki a világítást, vagy teremtsen változatos hangulatot a fények tompításával, egyszerűsítve ezzel az otthoni világítás szabályozását.

Testreszabott alkalmazási módok

A személyre szabott igények alapján határozza meg, hogy mit válthat ki az egyszeri koppintás, a dupla koppintás és az elforgatás.

Egy kattintás a riasztáshoz

Csak nyomja meg a Tapo S200D gombot, hogy a többi családtag(ot) riassza.
*A képek és információk csak tájékoztató jellegűek. A tényleges termékek változhatnak.
Walk You Through Setup Step by Step
Download and open Tapo App

Tap Plus (+) to add your smart device

Look for your device and connect

Name the device and choose the room it's in

Congratulations! You've now completed the configuration
Specifications
Hálózat
Standards and Protocols:
868Mhz / 922MHz
Rendszerkövetelmény:
iOS 10+, Android 5.0+
Általános
Operating Temperature:
0~40°C
Méret (Ma x Sz x Mé):
86 × 86 × 23.7 mm
Power Requirements:
CR2032 Battery
Csomagolás tartalma
Tapo S200D × 1Wall Plate × 1CR2032 Battery × 1Anti-slip Tape × 1Double-sided Tape × 1Quick Start Guide