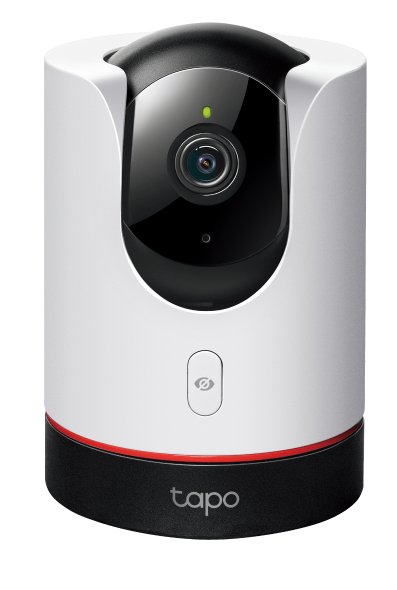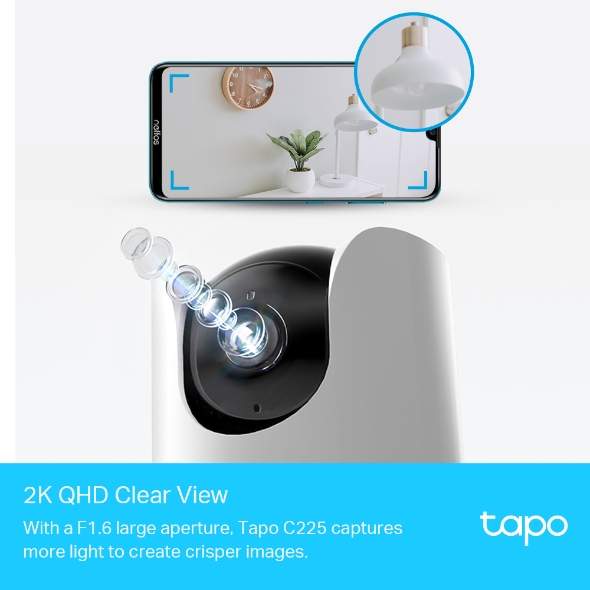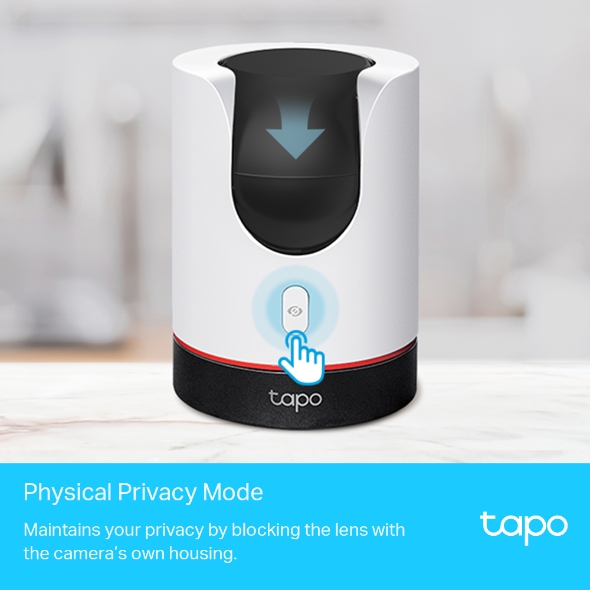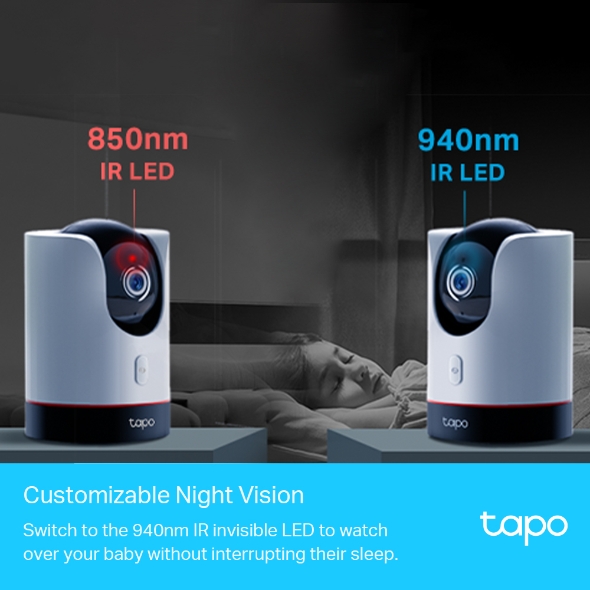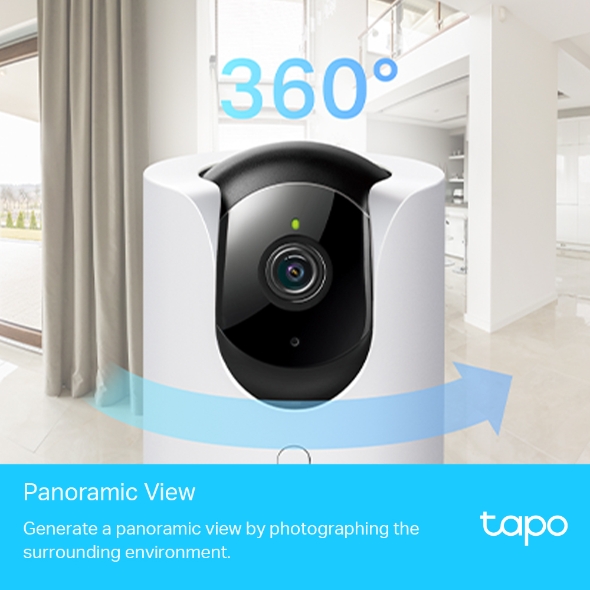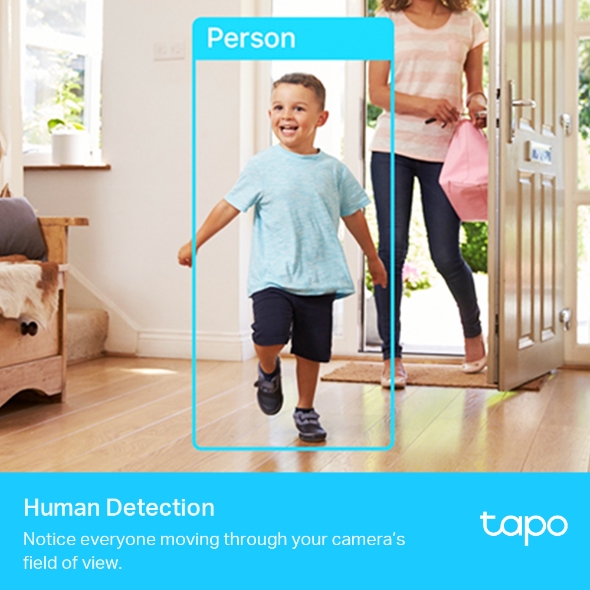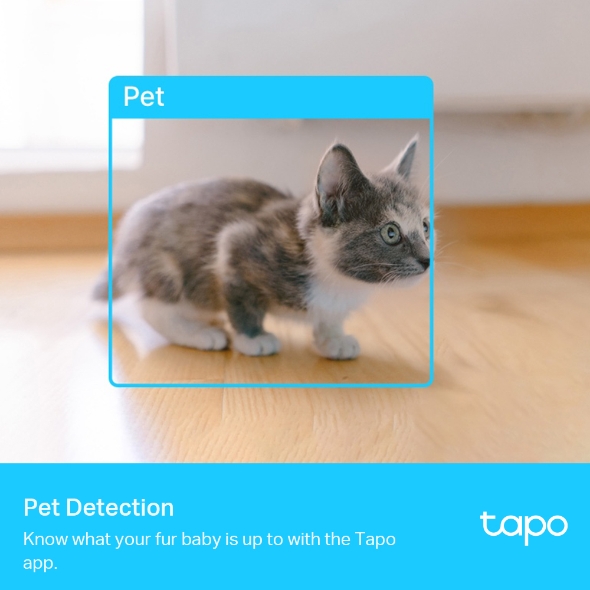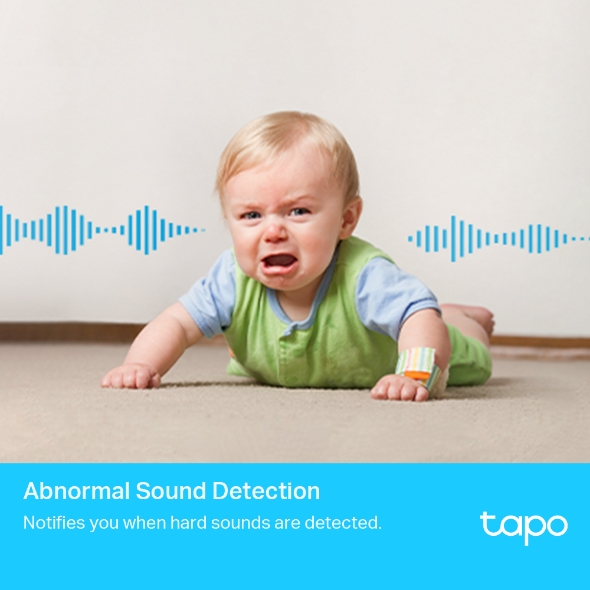 Pan/Tilt AI Home Security Wi-Fi Camera
Tapo C225
Fizikai adatvédelmi mód – Fenntartja a magánéletet védelmét a házba épített blokkolt lencsével, ha a fizikai adatvédelmi mód engedélyezve van.
Intelligens mesterséges intelligencia észlelése és értesítése – Az intelligens AI azonosítja az embereket, a háziállatokat és a járműveket, miközben felismeri a rendellenes hangokat is, és szükség esetén értesíti a felhasználókat.
Pásztázás

– 360°-os vízszintes látómezőt biztosít.

Intelligens mozgáskövetés –

Nyomon követi és követi a megfigyelt célt, a kamera látóterén belül tartva azt.

Csillagfény-érzékelő – A nagy érzékenységű csillagfény-érzékelő még gyenge fényviszonyok között is jobb minőségű képeket készít.
Hang- és fényriasztás – Fény- és hangeffektusok aktiválása, hogy elriassza a nem kívánt látogatókat.
Kétirányú hang – Lehetővé teszi a kommunikációt a beépített mikrofonon és hangszórón keresztül.
Könnyű beállítás – Kövesse az alkalmazáson belüli utasításokat a perceken belüli egyszerű beállításhoz.
*A képek és információk csak tájékoztató jellegűek. A tényleges termékek változhatnak.
Walk You Through Setup Step by Step
Download and open Tapo App

Tap Plus (+) to add your smart device

Look for your device and connect

Name the device and choose the room it's in

Congratulations! You've now completed the configuration
Specifications
Kamera
Felbontás:
2K QHD (2560 × 1440 px)
Optika:
F/NO: 1.6±5%; Focal Length: 4mm±5%
View Range:
360° Horizontal, 149° Vertical
Night Vision:
Night Vision
VIDEO
Frame Rate:
2560×1440@15fps
Hang
Hangkommunikáció:
two-way audio
Audio Input & Output::
Built-in microphone and speaker
Hálózat
Biztonság:
128 bit AES encryption with SSL/TLS
Wi-Fi Protocol:
IEEE 802.11b/g/n, 2.4 GHz
Szabvány:
TCP/IP, DHCP, ICMP, DNS, NTP, HTTPS, TCP, UDP, ONVIF
Vezeték nélküli biztonság:
WPA/WPA2-PSK
ACTIVITY NOTIFICATIONS
Érzékelt esemény:
Motion Detection, Person Detection, Line-Crossing Detection, Camera Tampering, Baby Crying Detection, Vehicle Detection, Pet Detection, Cat Meows Detection, Dog Bark Detection, Glass Break Detection, Smoke Alarm Detection
Output Notification:
Notification, Snapshot(Tapo Care).