How to Download Videos from a Tapo Camera
TC60, TC70, Tapo C100, Tapo C200, Tapo C210, Tapo C310, Tapo C320WS, Tapo C325WB, Tapo C420S2, Tapo D230S1
Downloading Cloud Videos
Navigate to the Cloud Video Section in the Tapo App:
Method 1:
From the Tapo Home Screen tap 'Me' > Cloud Video
Method 2:
From the Live View of a Camera: Find the Section at the bottom of the page labeled Cloud Video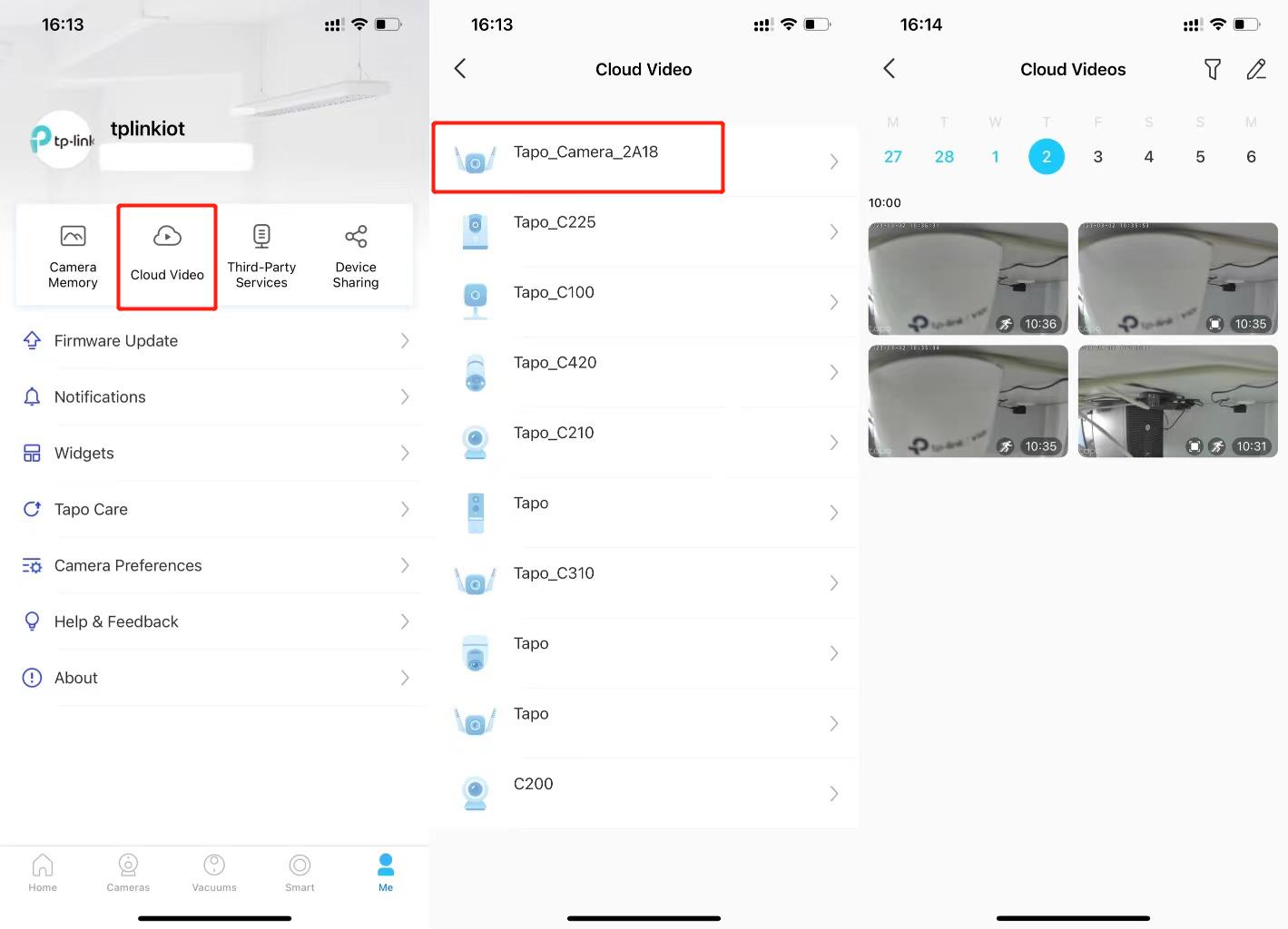 Download the Desired Video to the App Cache:
From the Cloud Video View: Select the Download or Save Icon on the Bar Below the Live View (The Three Icons are: Snapshot, Mute, and Save/Download).
This will save the Video to the cache of the Tapo App, Not to your phone's gallery.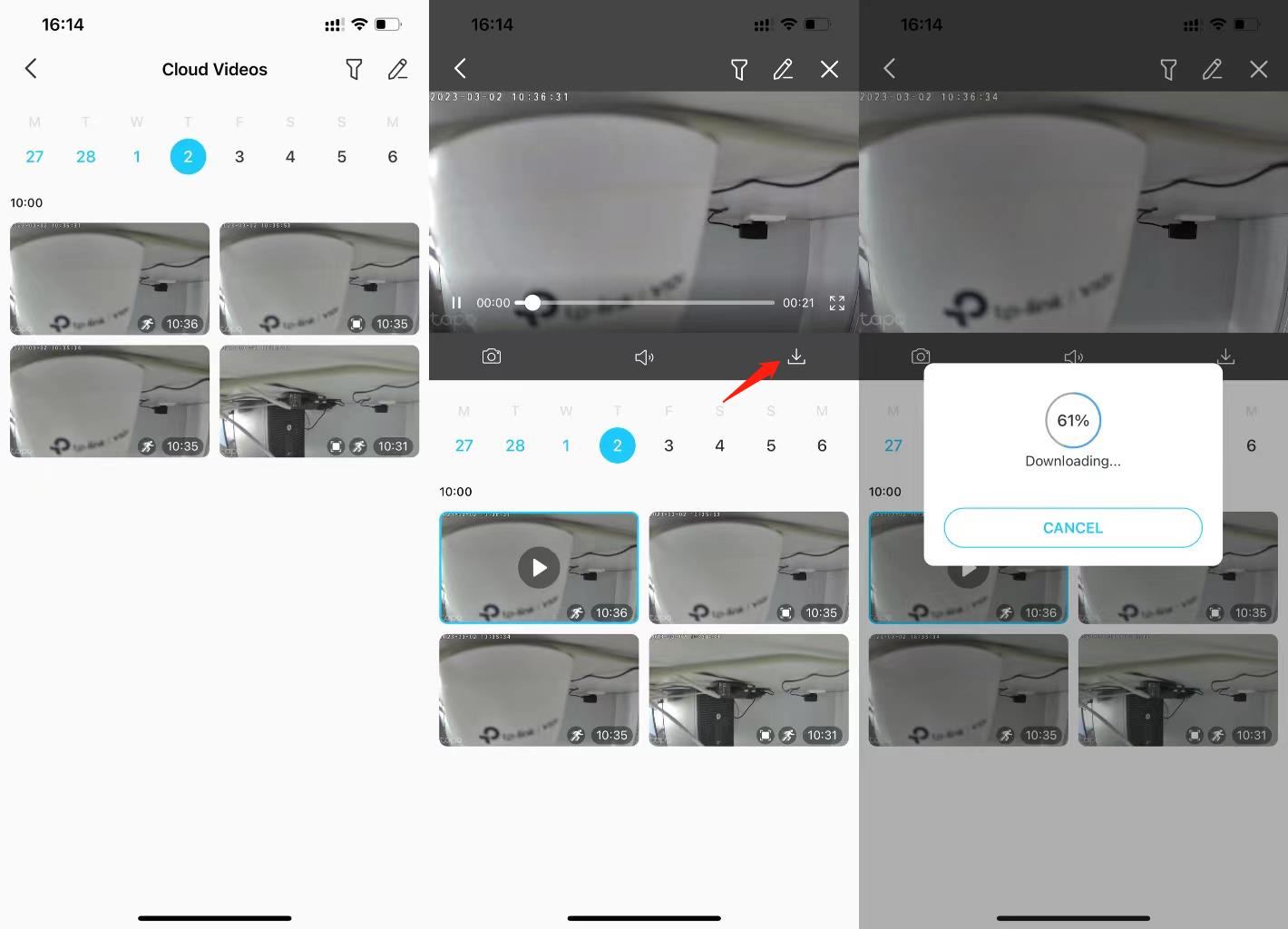 Download the Videos to your phone's memory.
From the Tapo App Home Screen:
Tap 'Me' > Camera Memory
Select the Edit (Pencil with Line) Icon from the Top Right

Select the Specific Videos for Download, or
Tap the Empty Circle to Select All Videos

Tap 'Download' in the toolbar at the bottom of the screen.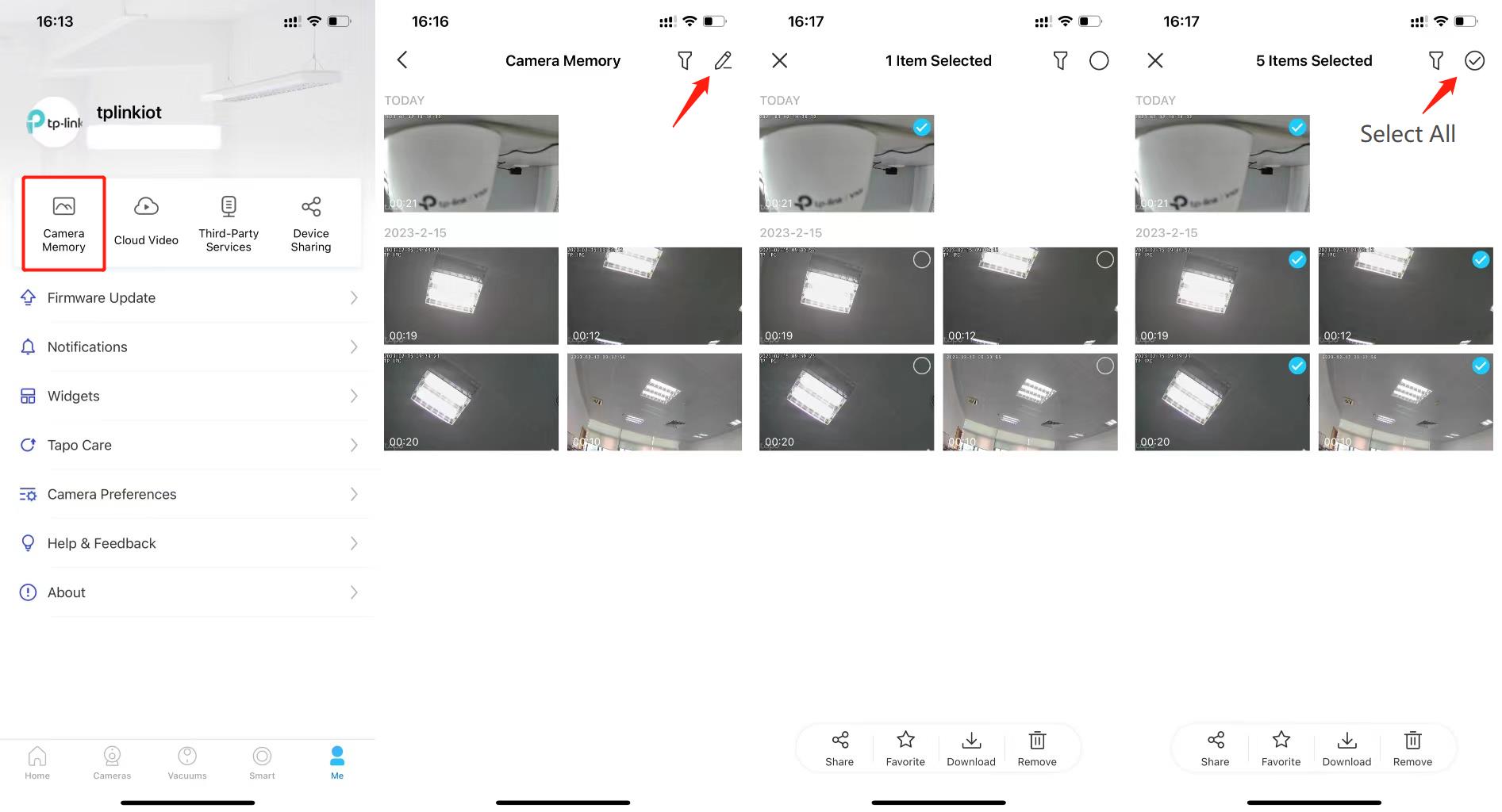 Transferring SD Card Recordings
To Export all the videos from an SD card:
Remove the SD card from the camera to transfer the videos to a computer with an SD card reader.
FAQ 2742: What can I do if the video recordings from the SD card cannot be played on a computer?
To Download Individual Clips or Recording:
Click on a Camera to Enter the Live View of a Camera > Select Playback & Memory
Clips saved from the SD Card must be trimmed and saved separately.
Tap on the (Video Recording Icon to Start the Recording of the Desired Clip
Click the Button Again (Now a Stop to Stop the Recording
Check that the video clip has been saved to the Memory Tab at the Top of the Screen
Select the Desired Clip from the Memory Page and then Tap Download in the Toolbar