How to use motion detection function of my Tapo camera in Tapo app
TC60, TC65, TC70, Tapo C100, Tapo C200, Tapo C210, Tapo C310
Note: A microSD card is needed for motion detection. Insert the microSD card and initiate it using the Tapo app.
Here we take Tapo C200 as an example.
1. On the home page, tap on your camera model card or tap Camera Preview > Manage to go to Live View page.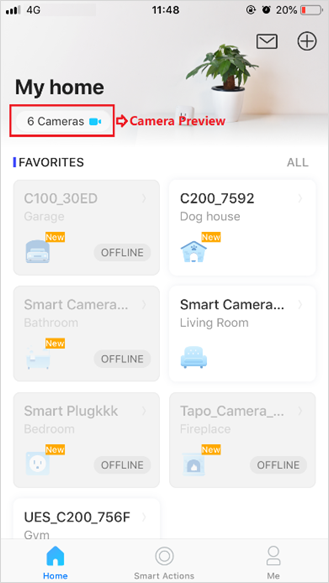 2. On the Live View page, tap the gear icon to enter the Camera Settings page.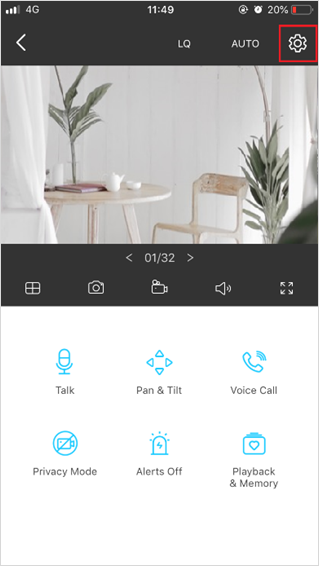 3. Tap Detection & Alerts to customize its current detection settings.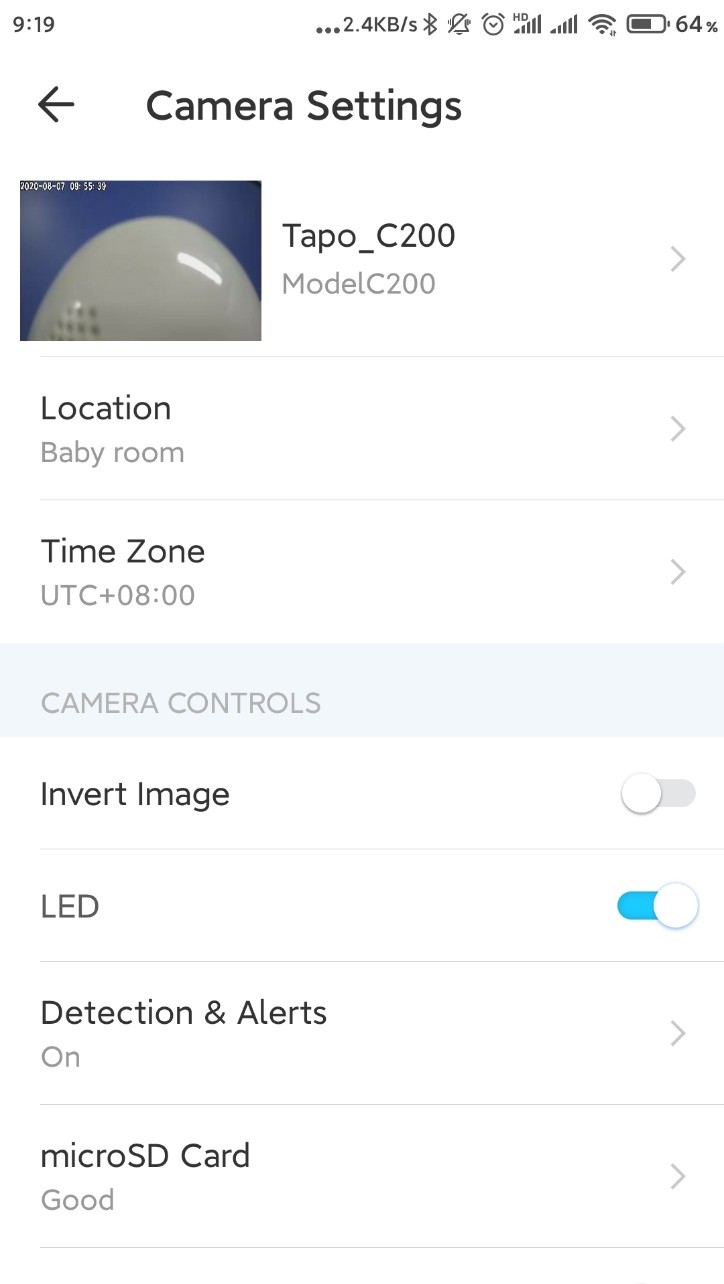 4. Enable Motion Detection function. You can toggle on to turn on the Notifications function if needed.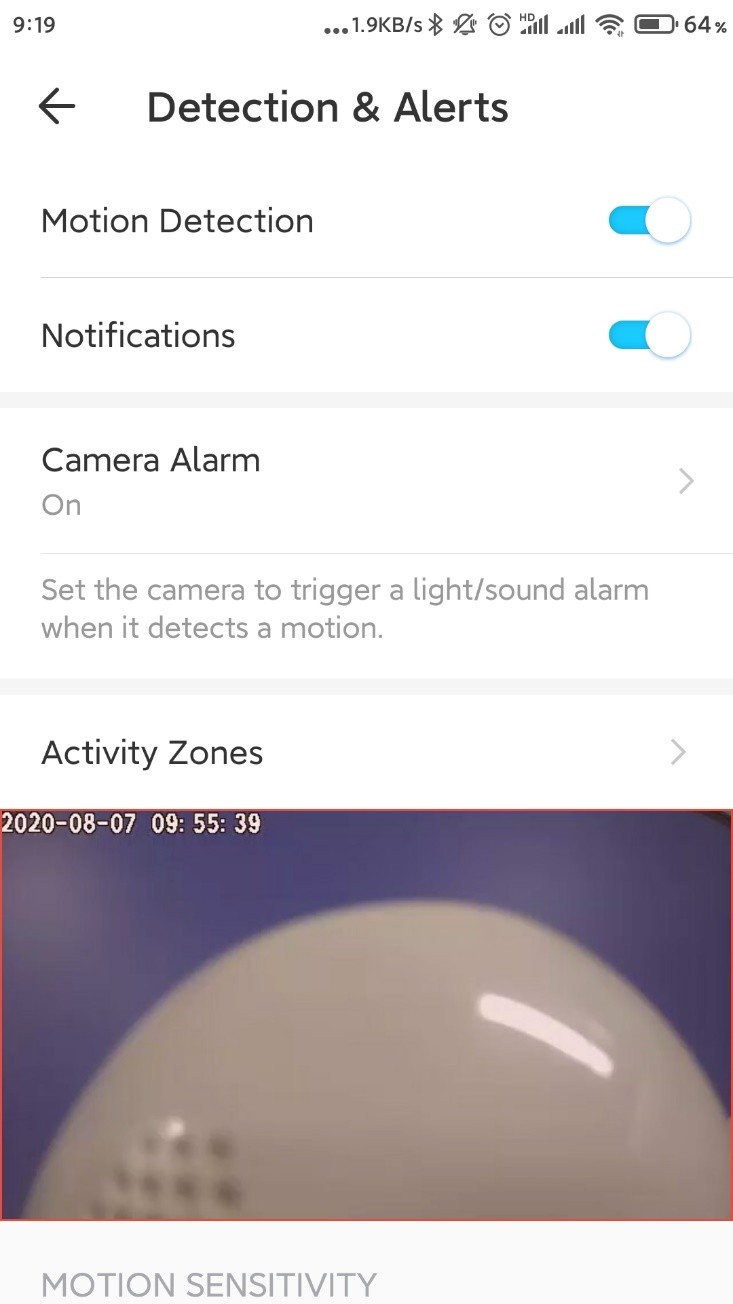 5. Customize Camera Alarm settings. Choose Alarm Type (Sound/Light), and set Alarm Schedule as needed.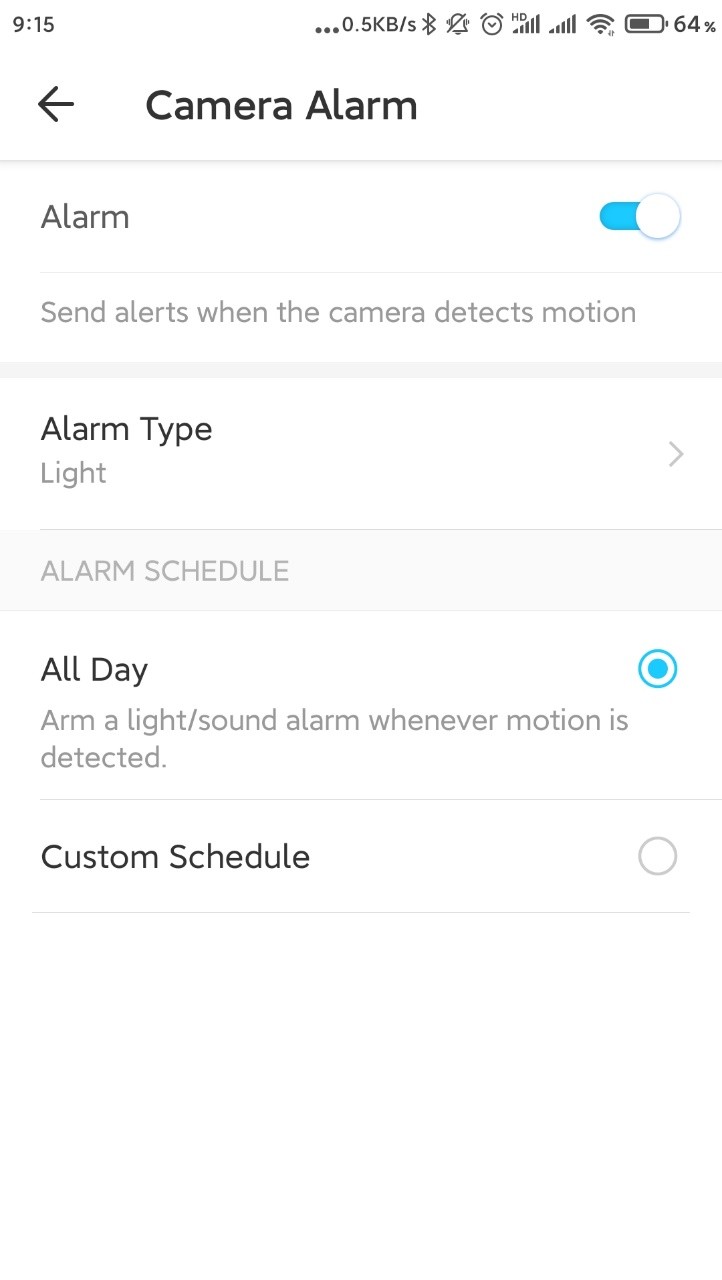 6. Customize Activity Zones and the camera will only detect motion in custom zones. Entire view is covered by default.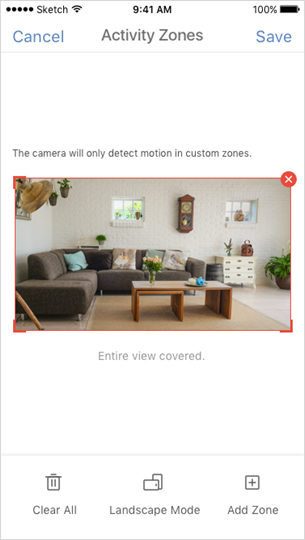 7. Adjust Motion Sensitivity (Low/Normal/High) as needed. Increased sensitivity results in more recordings and notifications.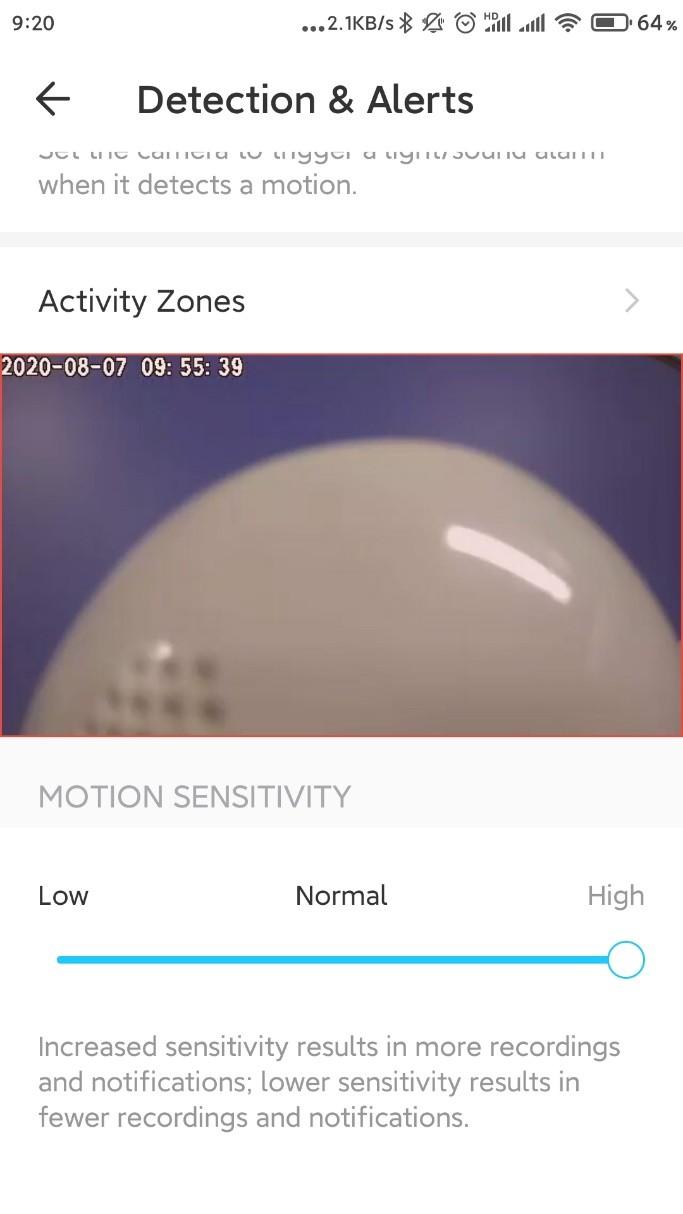 8. After editing the detection settings for the camera, you can set the Recording Schedule on the Camera Settings page for Motion Detection as needed.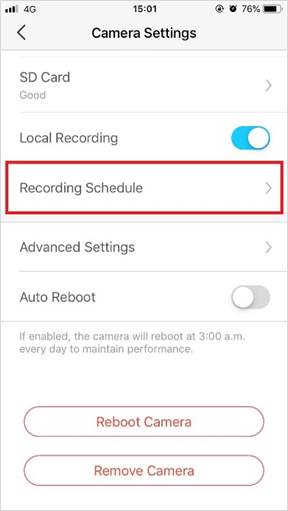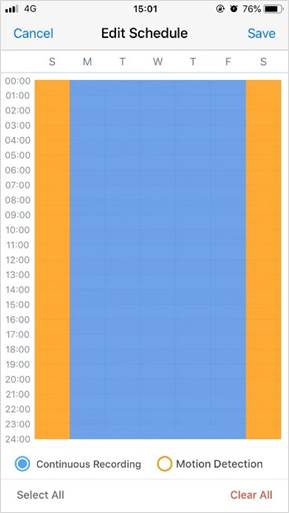 9. On the Live View page, tap Playback to view detection recordings if detected. Drag the time line and locate the orange sections.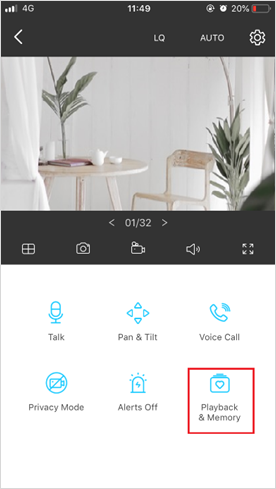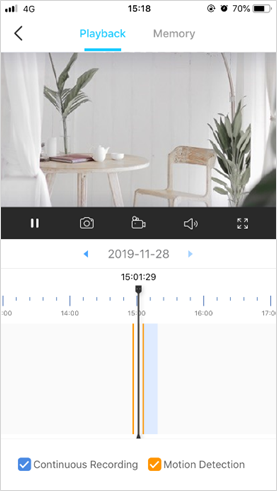 Get to know more details of each function and configuration please go to Download Center to download the manual of your product.