How to save and download videos from Tapo camera
TC60, TC70, Tapo C100, Tapo C200, Tapo C210, Tapo C310, Tapo C320WS, Tapo C420S2
With Tapo camera, you can store the recordings on the cloud server (Tapo Care subscription needed) or the SD card. Users can watch the video easily from the Tapo APP.
You may wonder if I want to export the videos and watch them on my phone or the computer, how should I do that? Here we provide guidance about how to download and export camera recordings from the Tapo APP.
Cloud Video:
* Cloud video storage time is limited based on your Tapo Care plan, expired cloud videos cannot be retrieved.
Please export the videos to local storage in time if there are any important clips.
Step 1: Go to the Cloud Video page:
Entry one: APP->Me->Cloud Video
Entry two: APP->Click to view the Camera->Cloud Video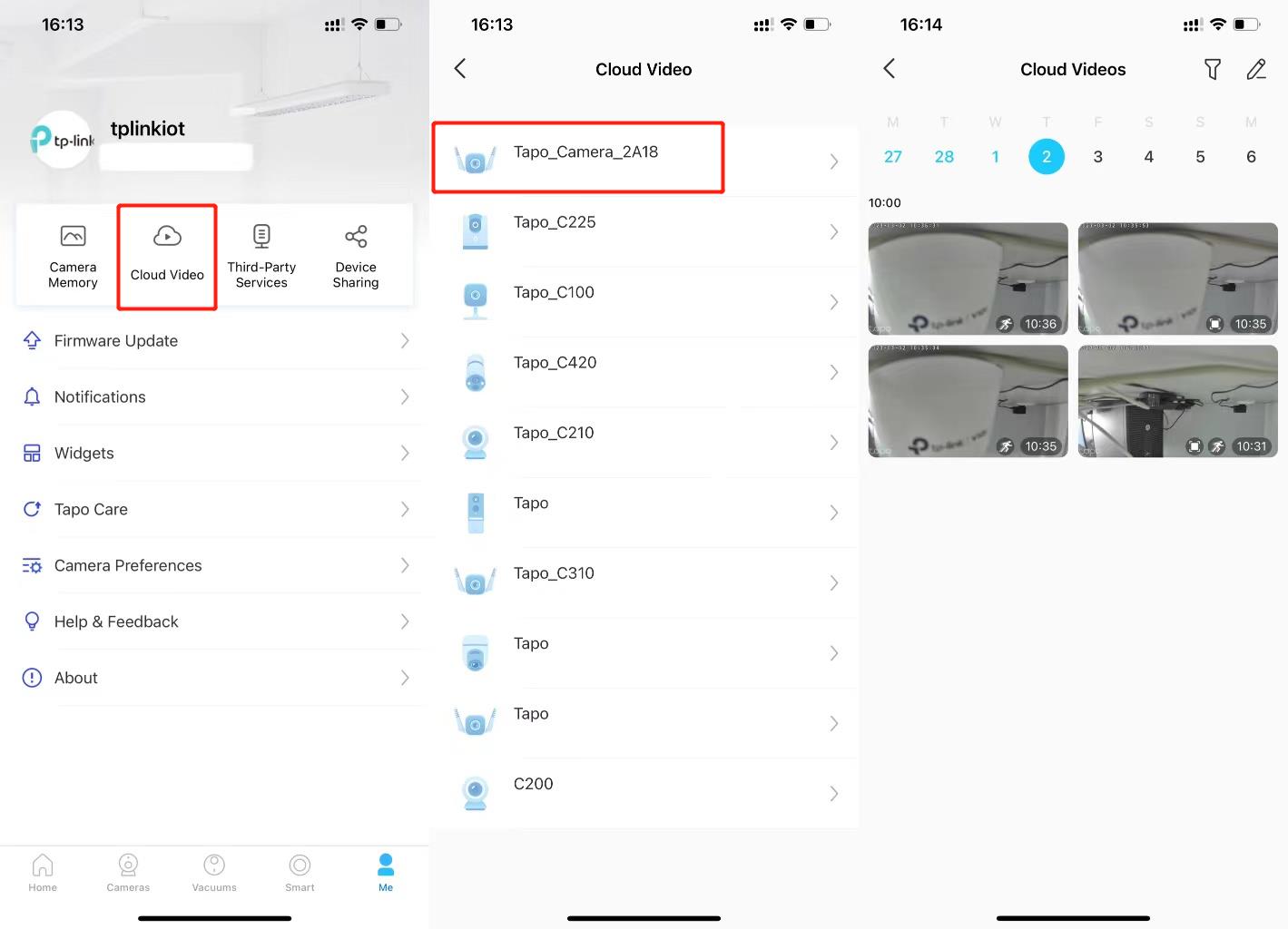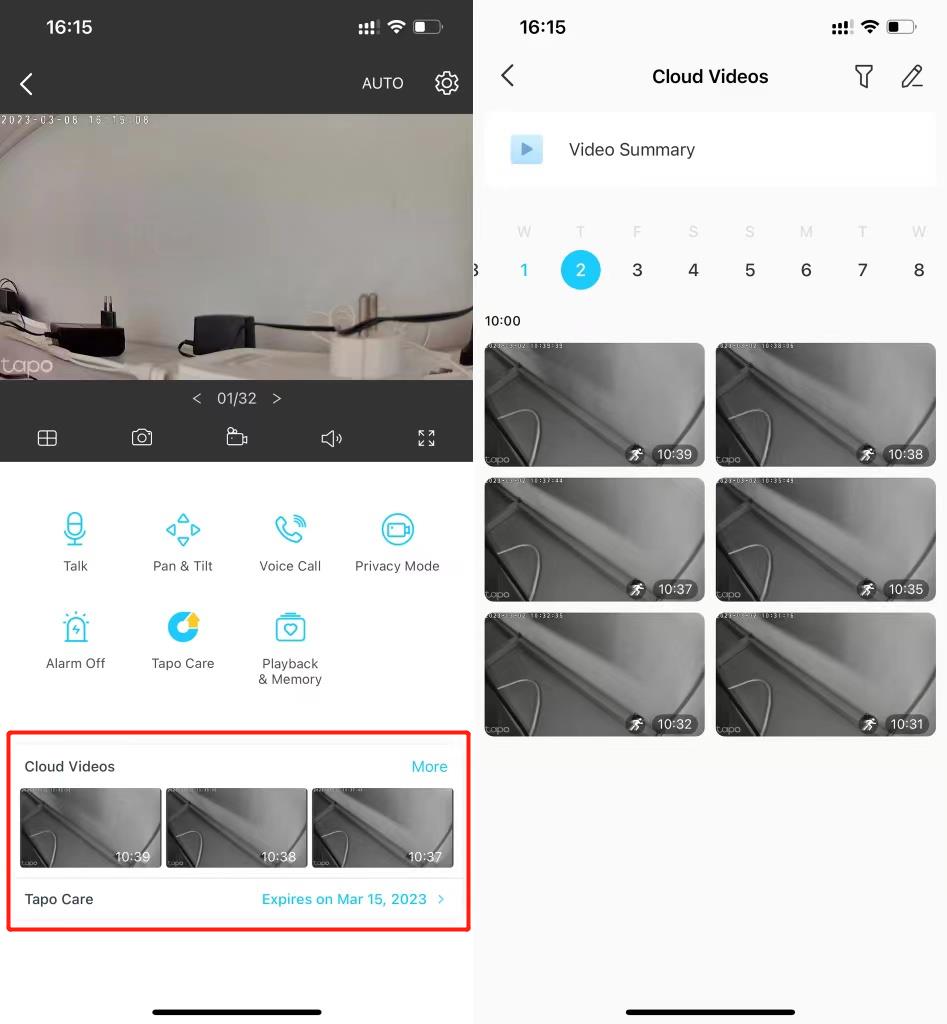 Step 2: Download Video to Tapo APP first (APP->Me->Camera Memory)
The videos will be temporarily saved in the APP cache, at which point you can already watch them locally without an internet connection.
If you want to export the videos to the phone and send to someone else, refer to Step 3.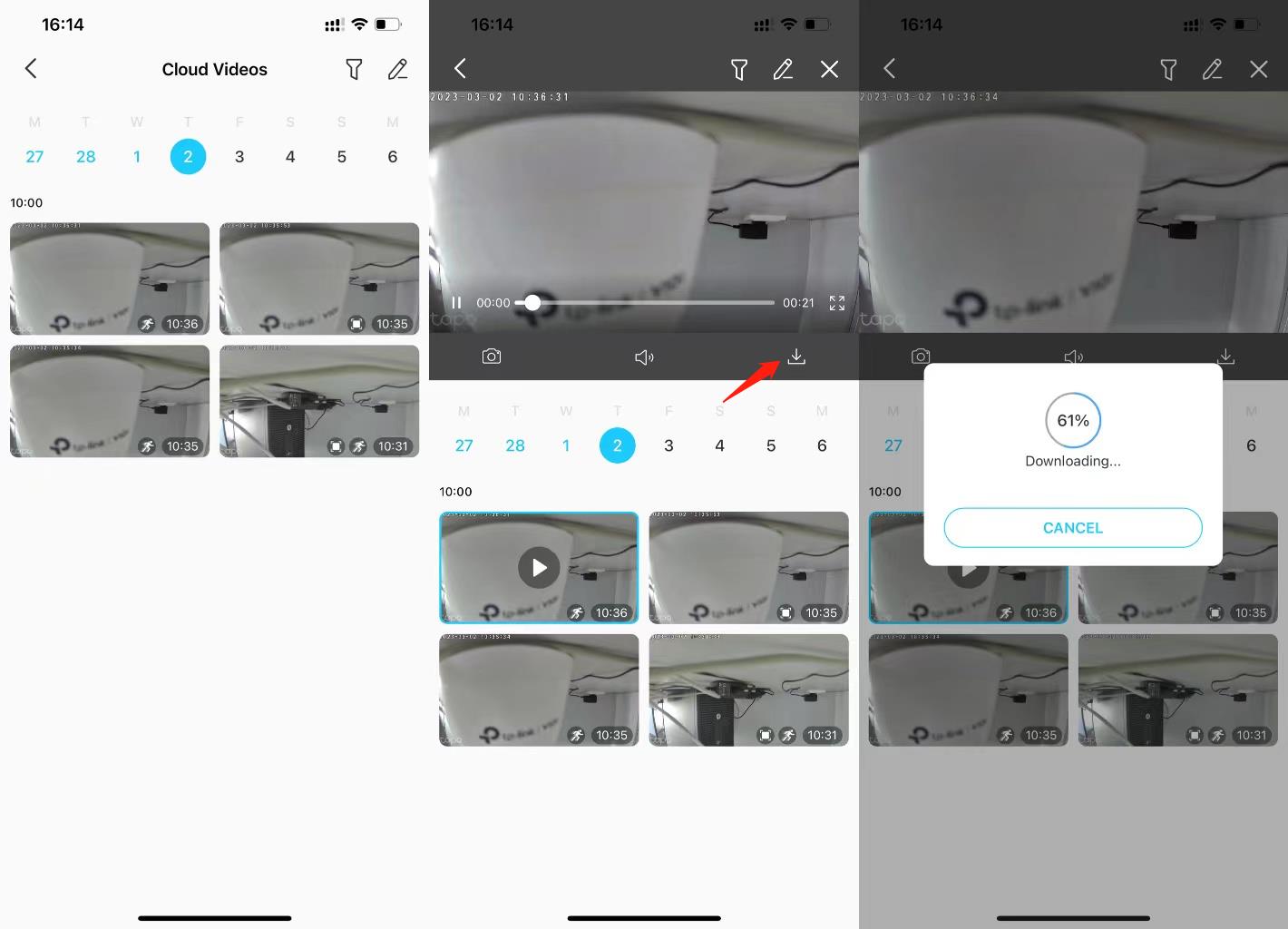 Step 3: Download Video to the phone
Select the videos or pictures that you want to download, the files will be saved to phone's album.
*Storage permission for the Tapo APP is required.
To reduce memory usage, you can delete the file from the Memory page after the file is downloaded locally to your phone.
Note: Clearing the phone cache will cause all files downloaded to the APP to be deleted, please be cautious, especially when an expired cloud video has been downloaded to the APP but not to the phone's storage.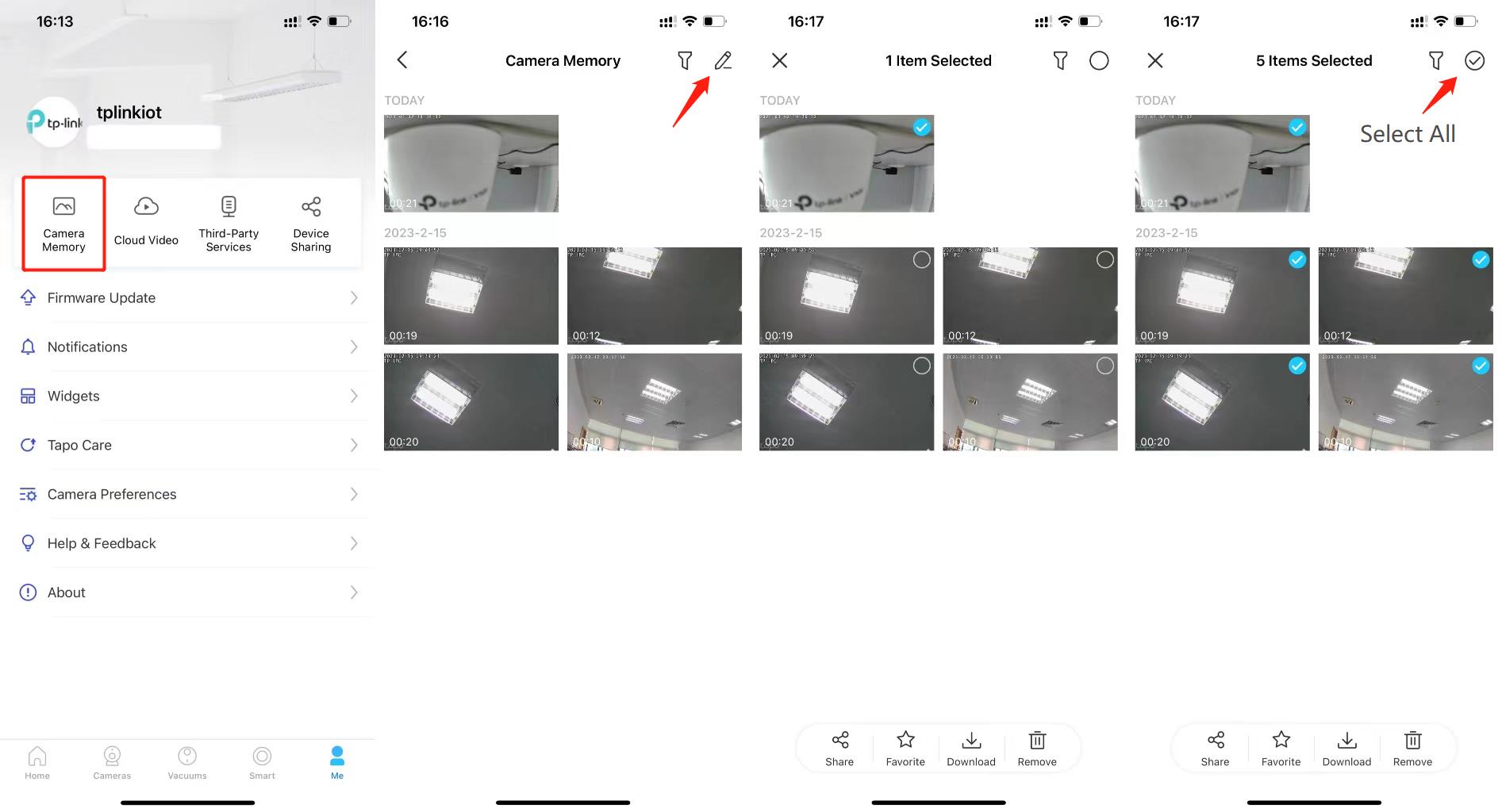 SD card recordings:
1. Export all the videos
Remove the SD card from the camera, and read the videos on a computer with an SD card reader.
Q5.3 What can I do if the video recordings from the SD card cannot be played on a computer?
2. Download a short clip
Click to view camera->Playback & Memory
Click (video recorder icon) to start recording. Click again to stop.
Check the video on the Memory page