2022-03-24T00:00:00UTC
2022-08-12T10:09:11UTC
Smart Detections of Home Cameras
A home camera is primarily used to prevent burglary, providing real-time notifications. If you enable smart detection, your home camera can notify you when it detects events around the home.
Home cameras' smart detection function usually consumes less data than traditional home cameras. The camera will only record the specified detected event. It saves space by not registering irrelevant content while making it easier to find specific video clips.
Camera systems can now do more than detect movement. Detection is becoming more intelligent and specialized to meet users' different needs.
Motion Detection
When your camera detects motion, it will send you notifications or even sound an alarm. You can personalize your experience by only setting motion zones that capture what happens in the area you select and adjust motion sensitivity.
Most Pan/Tilt home cameras support Motion Tracking. It allows the camera to track motion so you can even follow your pet's activities when you're at work.

AI Smart Detection
The camera can detect events and send notifications based on intelligent algorithms that understand people's movements, a baby crying, the actions of your pet, or other subjects. You can easily filter out the specific video clips you care about.
Person Detection
Baby Crying Detection
Pet Detection
Vehicle Detection
Package Detection
Gesture Detection
Abnormal Sound Detection
...
Note: Tapo will soon release home cameras with the mighty AI smart detections. Stay tuned!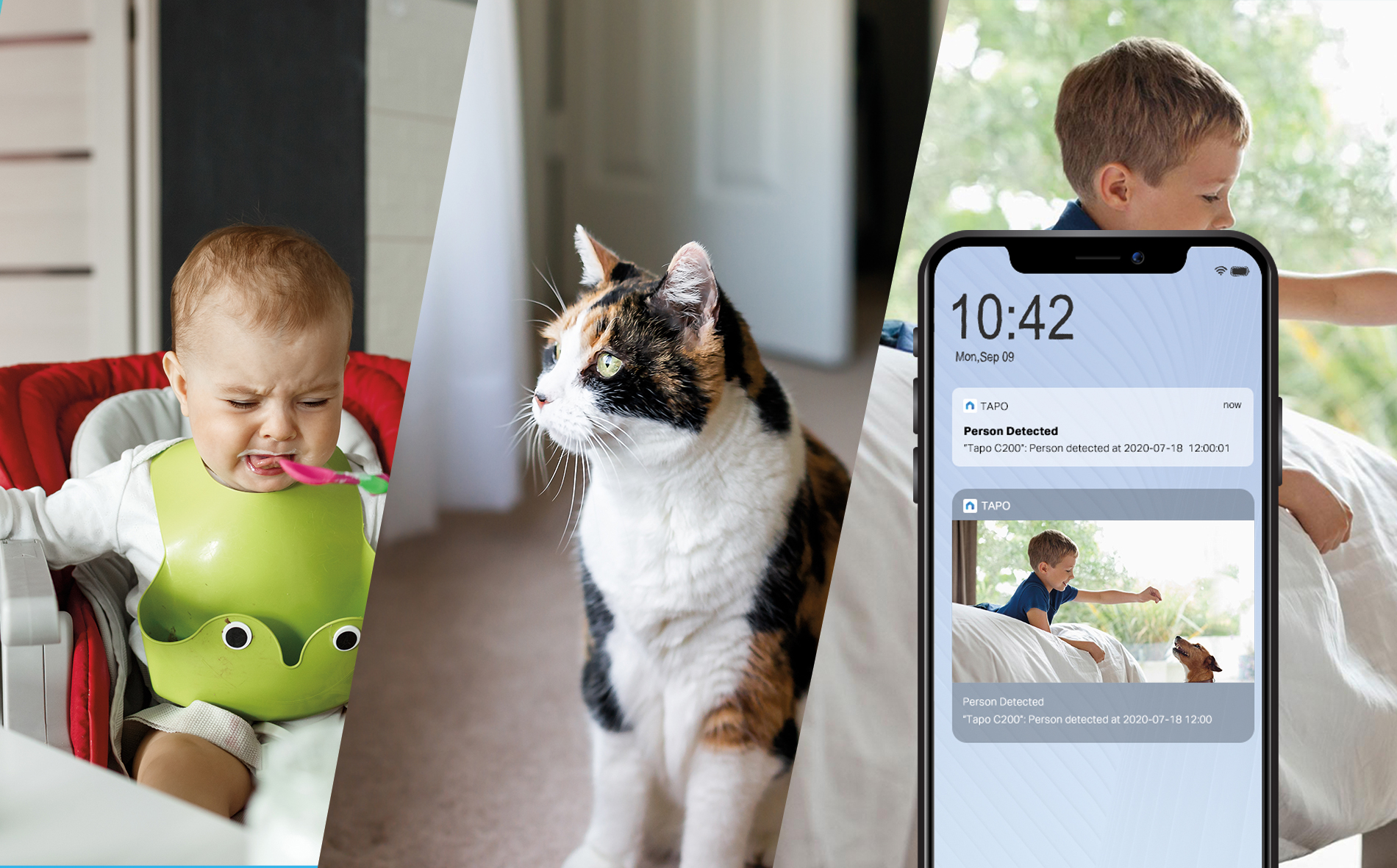 Line-Crossing Detection
Draw one or more virtual lines that should not be crossed in the software. Then if the line is crossed, the camera will send you notifications or sound an alarm.
For example, if you want to know when someone enters your driveway, you can draw a line on the driveway via the app.
You can also set the crossing direction and detection schedule. It is ideal for fences, property monitoring, and parking areas.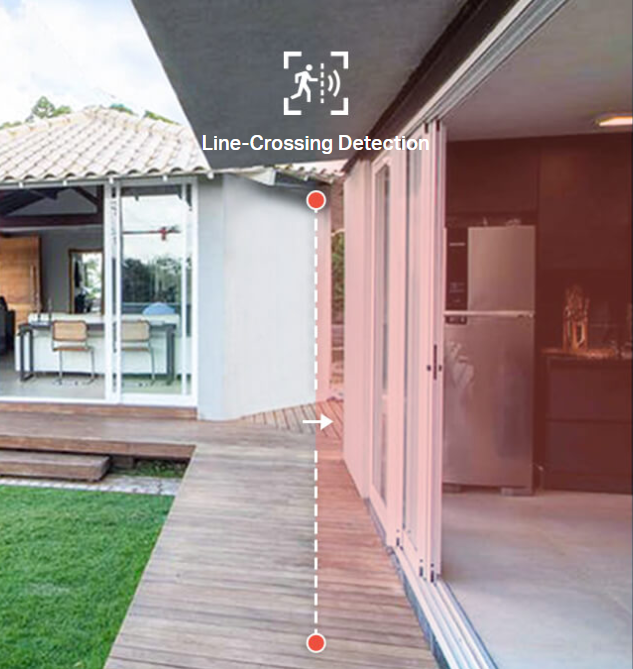 Area Intrusion Detection
Set one or more activity zones. When the camera detects someone entering the zone, the camera will let you know, and you could have an alarm go off.
For example, add an activity zone at your front door to find out when a delivery person is at your front door or when your kids get home.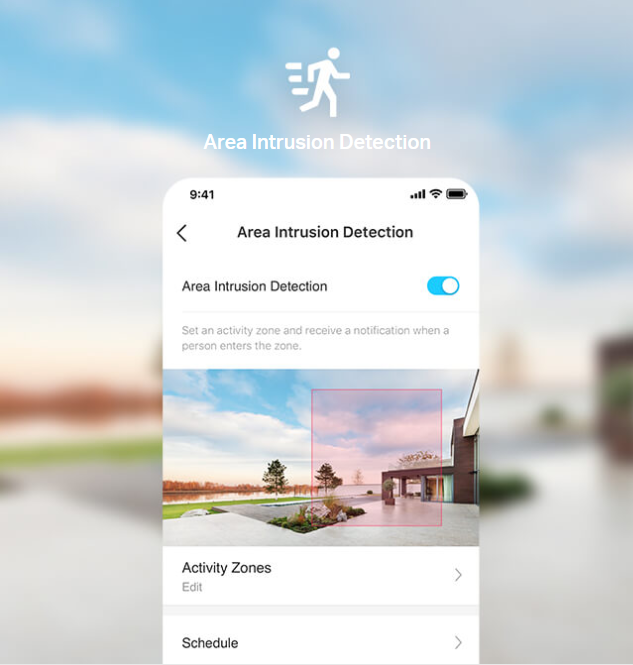 Camera Tampering Detection/Cover Detection
When someone tries to knock the camera down or block the camera view, the camera will send you notifications or even sound an alarm. It is helpful in locations where the camera may be physically attacked or where the camera may be blocked.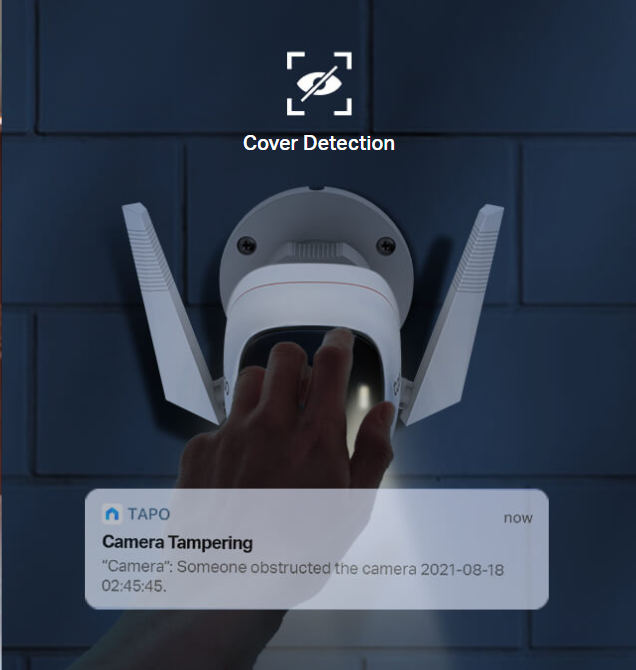 Best Home Cameras
Indoor Home Camera Recommendation
Tapo C210 Pan/Tilt Home Security Wi-Fi Camera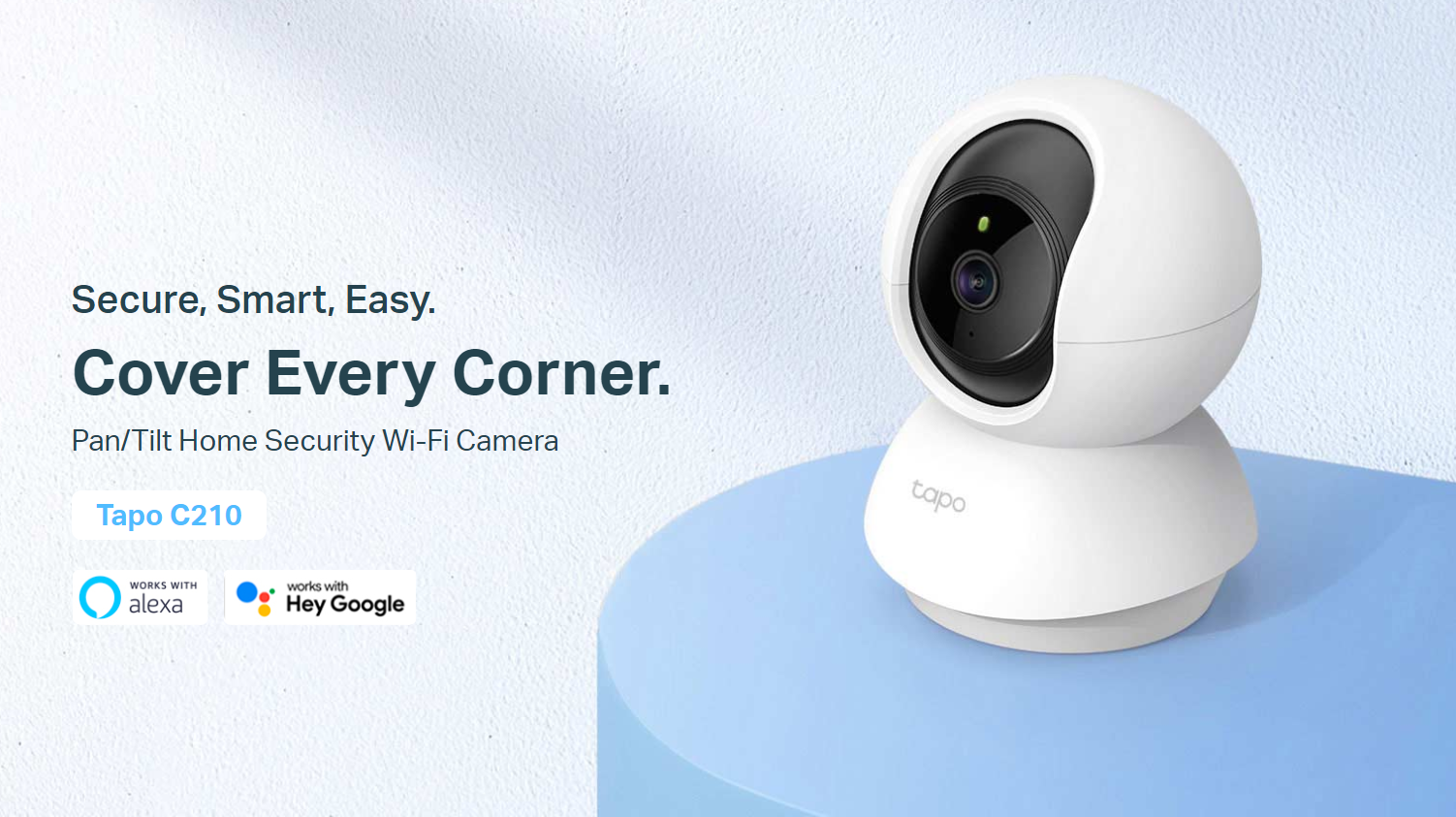 Model Number

Tapo C210

Camera Resolution

3 MP (2304 × 1296P)

Field of View

Horizontal 360°, Vertical 114°

Audio

Two-Way Talk

WiFi

2.4 GHz

Night Vision

30 ft. (9 m)

SD Card Storage

256 GB + Tapo Care Cloud Storage

Smart Detection

Motion Detection

Motion Tracking*

Person Detection*

Baby Crying Detection*

Sound and Light Alarm

Voice Control

Google Assistant, Amazon Alexa
*Tapo Care features. More detections are in development and will be supported in updated versions.
Outdoor Home Camera Recommendation
Tapo C320WS Outdoor Security Wi-Fi Camera
 Model Number

Tapo C320WS

Camera Resolution

2K QHD (2560 x 1440P)

Starlight Sensor

√

Connection

WiFi (2.4 GHz) + Wired (Ethernet Cable)

Night Vision

Infrared Night Vision (Black & White)

Full Color Night Vision

Night Vision Distance

98 ft. (30 m)

Weatherproof Ratings

IP66

SD Card Storage

256 GB + Tapo Care Cloud Storage

Smart Detection

Motion Detection

Line-Crossing Detection

Area Intrusion Detection

Camera Tampering Detection

Sound and Light Alarm

Voice Control

Google Assistant, Amazon Alexa