How to remove my Tapo&Kasa smart device when it is offline
TC60, TC65, TC70, Tapo C100, Tapo C200, Tapo C210, Tapo C310, Tapo L900-10, Tapo L900-20, Tapo L900-5, Tapo L920-10, Tapo L920-5, Tapo L930-10, Tapo L930-5, Tapo P100, Tapo P105, Tapo P110, Tapo P115
This article will introduce how to remove offline devices on the Tapo app.
Here we take the HS110 as an example.
On the Home page, long tap on the HS110 model card to select it.
Then tap the

icon on the model card to remove the HS110 from your TP-Link account (TP-Link ID).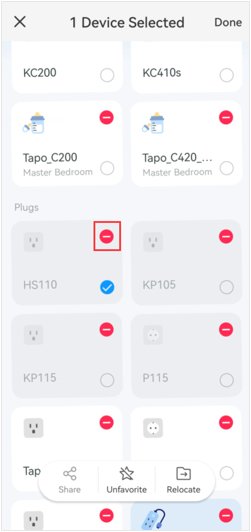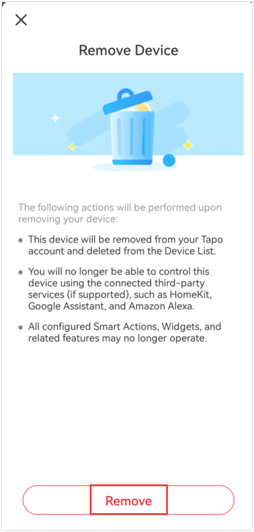 Get to know more details of each function and configuration please go to Download Center to download the manual of your product.