What should I do if my robot vacuum repeatedly cleans the same area?
Tapo RV10, Tapo RV10 Lite, Tapo RV10 Plus
RV10 series robot vacuum is TP-Link's first intelligent robot vacuum, which allows you to free your hands and focus on important things. However, it is an inertial navigation robot vacuum that uses gyroscope navigation, so there may be certain errors in the cleaning process. If you find that your robot vacuum is wandering around in one room and ignoring others, or it keeps cleaning the same area repeatedly while ignoring other areas of the room, there are many environmental factors that can cause this behavior. This article will provide some helpful advice.
1. Ensure your Tapo app is updated to the latest version.
You can go to Play Store (For Android) or App Store (For iOS) and search for "Tapo" to check if it is the latest version.
2. Ensure your robot vacuum is updated to the latest version.
You can manually refresh the firmware to see if it is the latest by: Tapo App>>Robot Vacuum>>Settings>>Firmware Update.
3. Ensure there is no foreign object in the Front Bumper or the Main Wheels.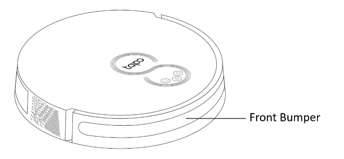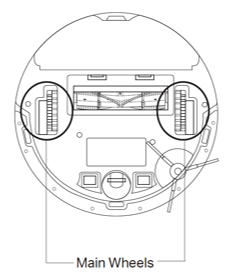 4. Ensure the Recharge Sensor or Cliff Sensor is clean.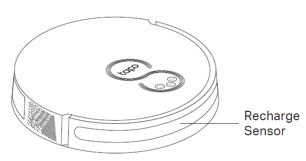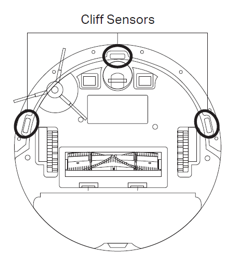 5. Make a good cleaning environment for the robot vacuum.
Before cleaning, please clear the wires, clothes, plastic bags, and other obstacles on the ground to avoid the robot vacuum from being entangled.
Before cleaning, please arrange neatly chairs, stools, boxes and other furniture or objects in order to ensure that the robot vacuum can clean smoothly.
When the robot vacuum is cleaning, please do not move chairs, tables, boxes or other large items.
Note: Please do not move the robot vacuum manually when cleaning. If it is necessary to move the robot vacuum, put it back on the Charging Station or Auto-Empty Dock and Restart cleaning.
6. Create the Invisible Wall with Tapo Magnetic Tape.
When there are carpets, thresholds, fan bases, U-shaped table legs or too many other obstacles in the environment, repeated cleaning and missed cleaning are more likely to occur. For such circumstances, please consider using the Tapo Magnetic Tape to create the Invisible Wall.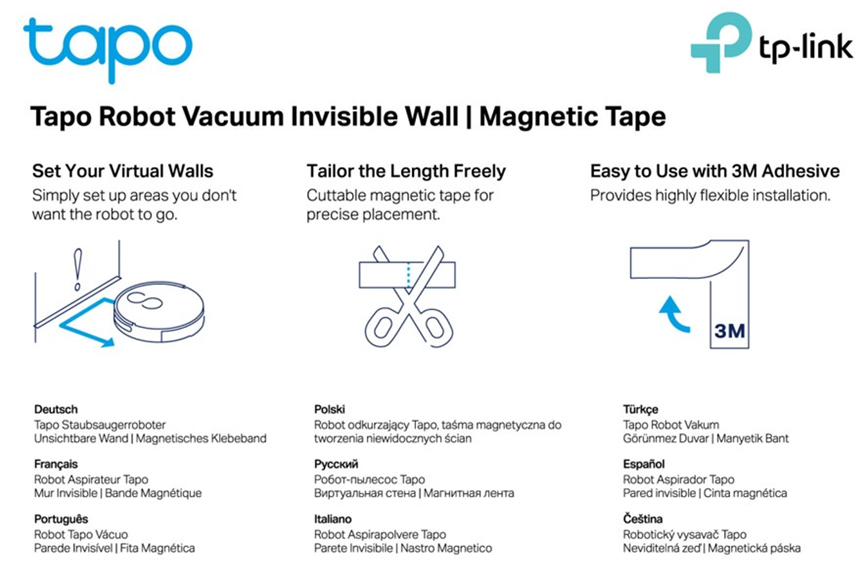 If the above suggestions do not help, please contact TP-Link Support with the following information:
1. A description of the problem including which areas were cleaned and which areas were left out.
2. The cleaning times set during cleaning.
3. Error screenshot and LED status.
4. Photos of the cleaning environment.
5. Cleaning video.