How to use Widgets to control your Tapo Devices and Tapo Shortcuts
Tapo C100, Tapo C110, Tapo C120, Tapo C200, Tapo C210, Tapo C210P2, Tapo C220, Tapo C310, Tapo C320WS, Tapo C325WB, Tapo C420, Tapo C420S2, Tapo H100, Tapo H200, Tapo L510B, Tapo L510E, Tapo L520E, Tapo L530B, Tapo L530E, Tapo L535E, Tapo L900-10, Tapo L900-20, Tapo L900-5, Tapo L920-10, Tapo L920-5, Tapo L930-10, Tapo L930-5, Tapo P100, Tapo P105, Tapo P110, Tapo P115, Tapo S200B, Tapo S200D, Tapo S210, Tapo S220, Tapo S500, Tapo T100, Tapo T110, Tapo T300, Tapo T315
iOS
1. Log in to the Tapo app, go to the Me ->Widgets.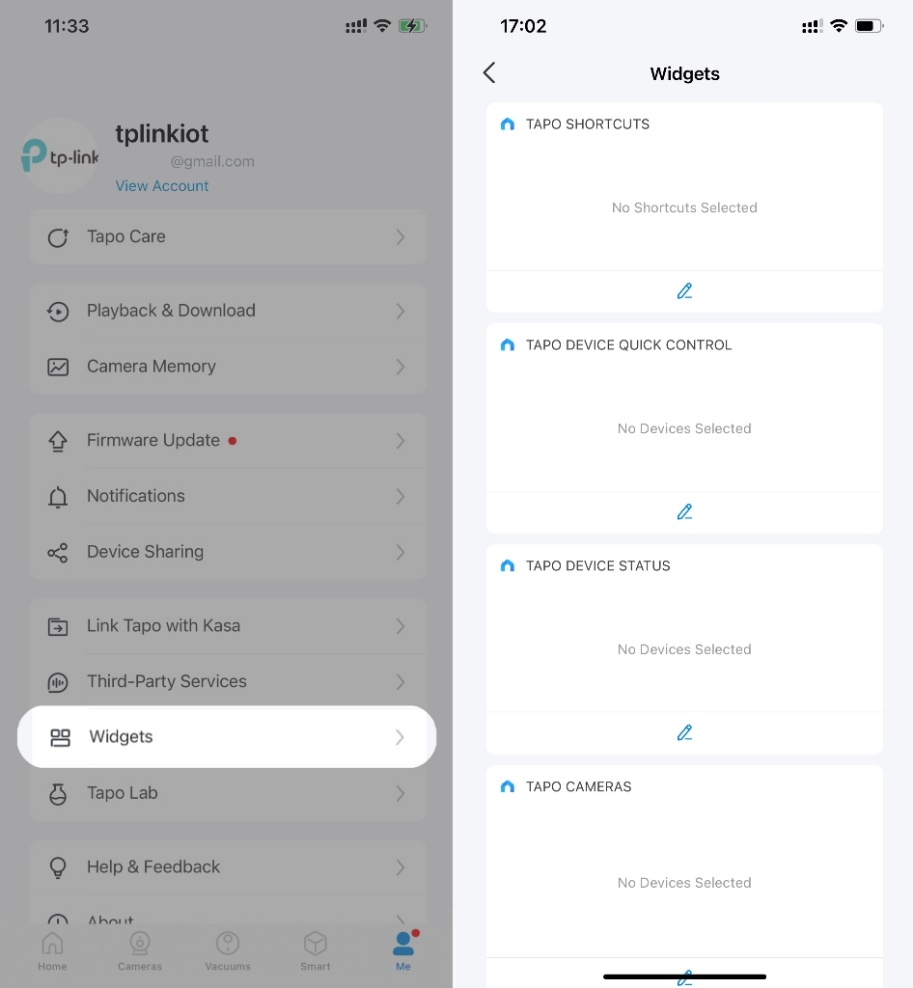 2. Tap the edit icon

and select the Tapo Shortcuts or Devices you want to appear on the Widget settings. You can press and hold the icon and drag them to reorder.
*Note: Tapo Device Status is available for certain Tapo devices, like sensors, which will be released soon.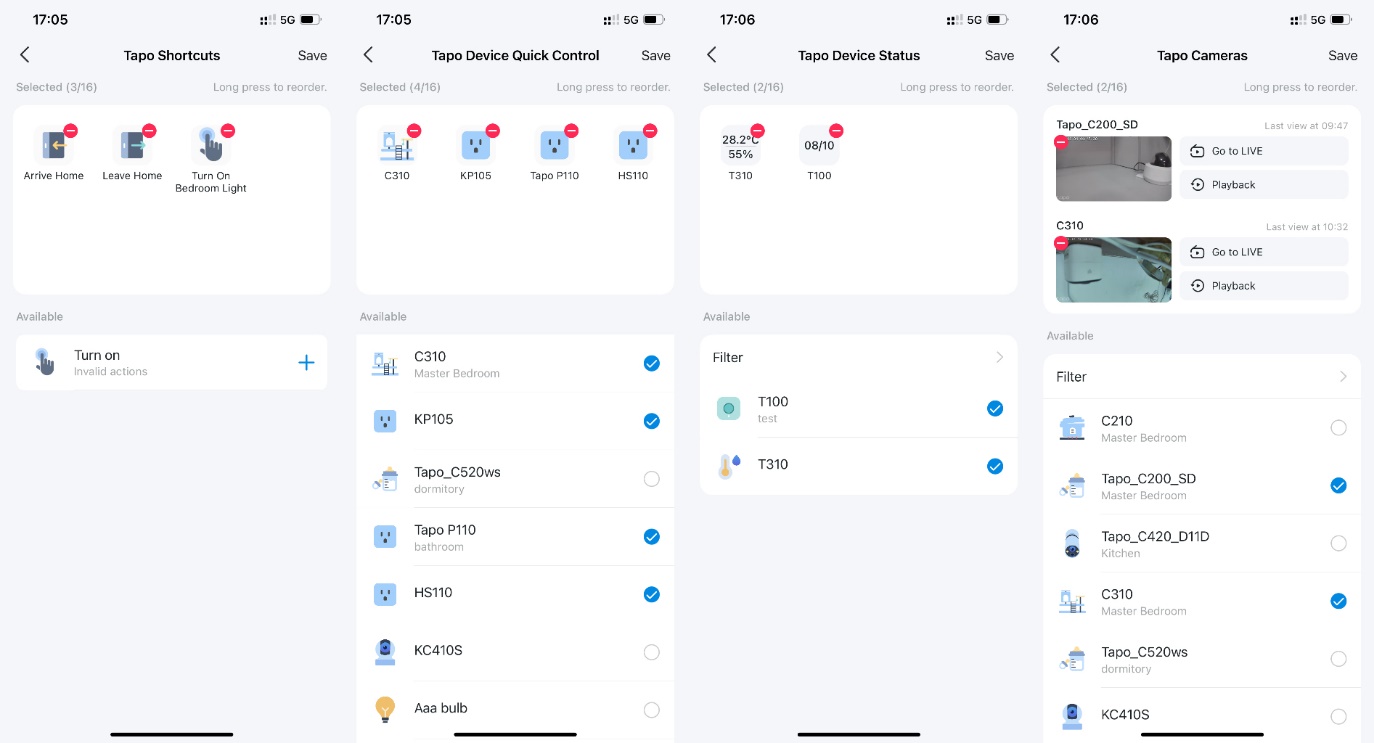 3. Display Widgets in the iOS device
a. Swipe right over the Home screen or Lock screen of your iPhone, iPad or iPod touch. You can see your widgets in the Today View. Scroll to the bottom and tap "Edit".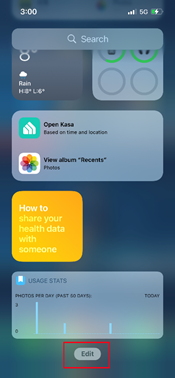 b. For iOS 14 or above: slide the interface down to the botton > Tap "Customize".
If your Apple device is below iOS 14, please skip this step.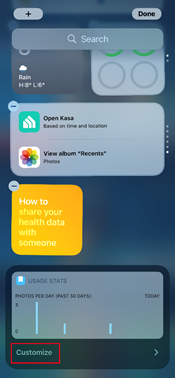 c. Tap "+" to add Tapo Device Quick Control, Tapo Shortcuts, Tapo Device Status and Tapo Camera widgets. To reorder your widgets, touch and hold the "≡" next to the apps and drag them in the order that you want. Tap "Done" to finish.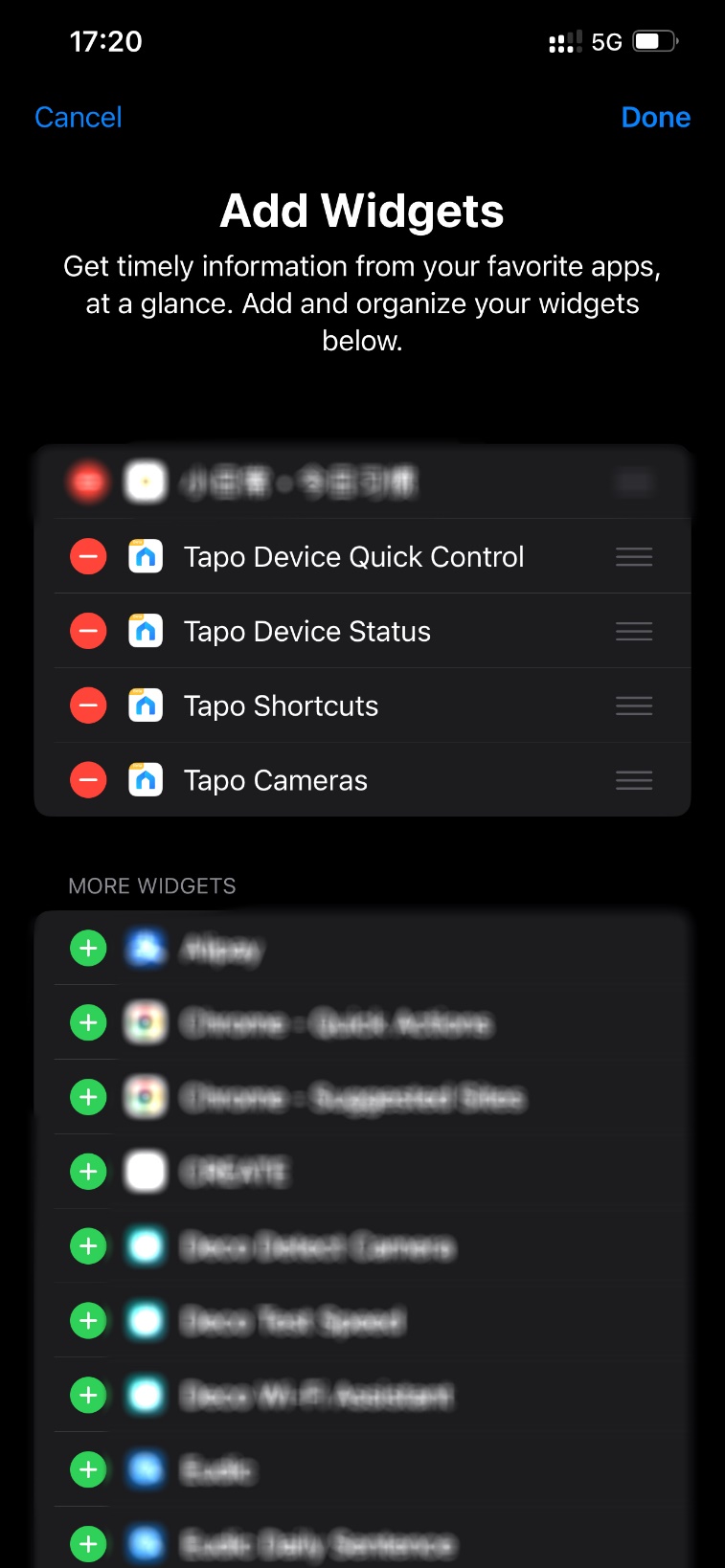 d. Done!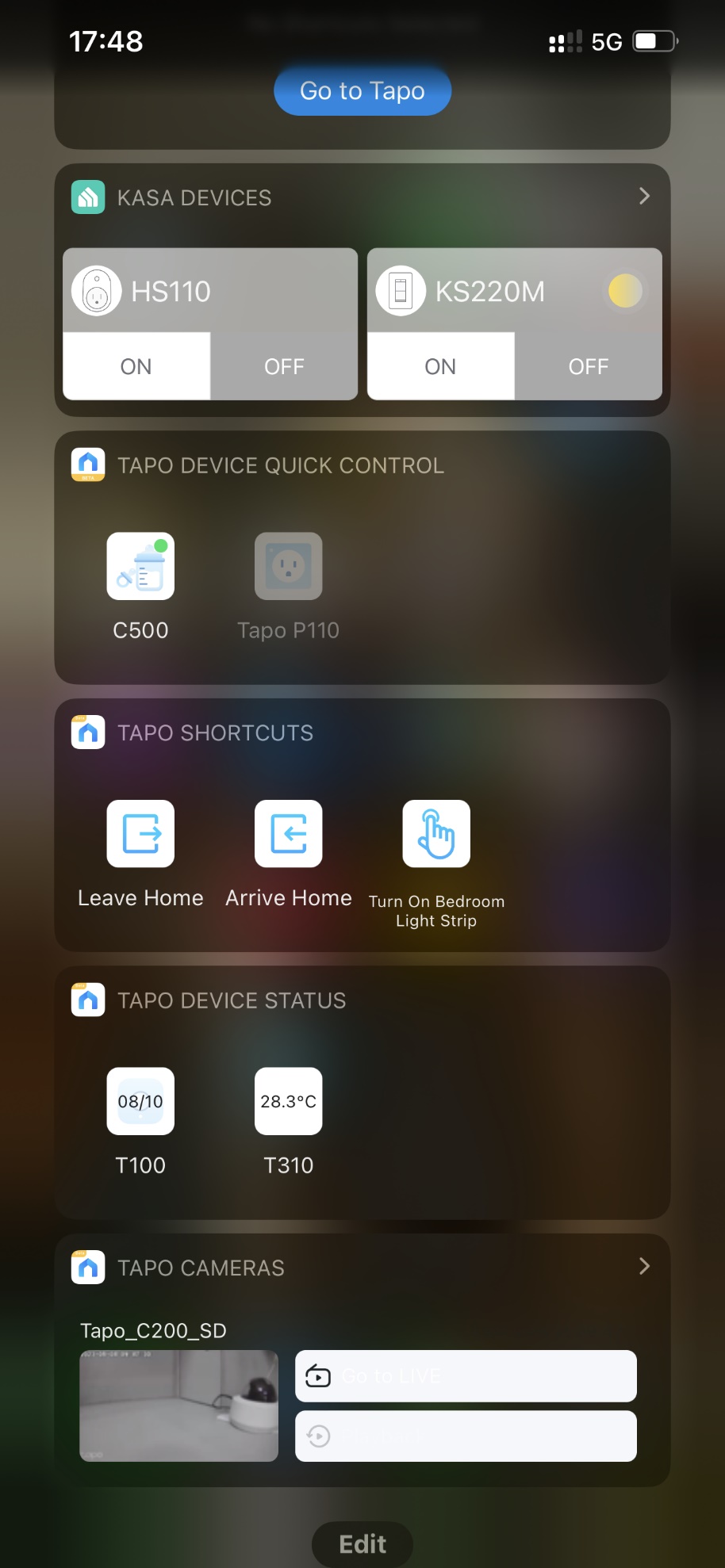 Android
1. Touch and hold the Tapo APP, or empty space on your home screen
2. Tap "Widgets"
3. Add Tapo widget, touch and hold the widget you want to add.
4. Drag and drop it onto a free space on your home screen.