Външна охранителна Wi-Fi камера (3MP ултрависока разделителна способност)
|
TC65 V1.2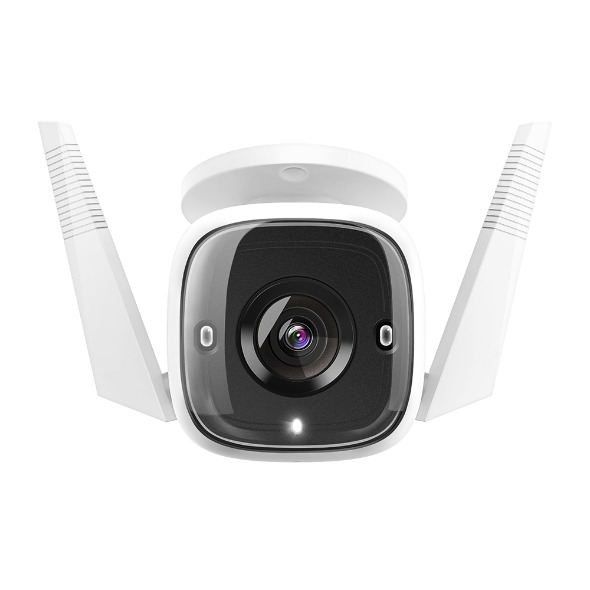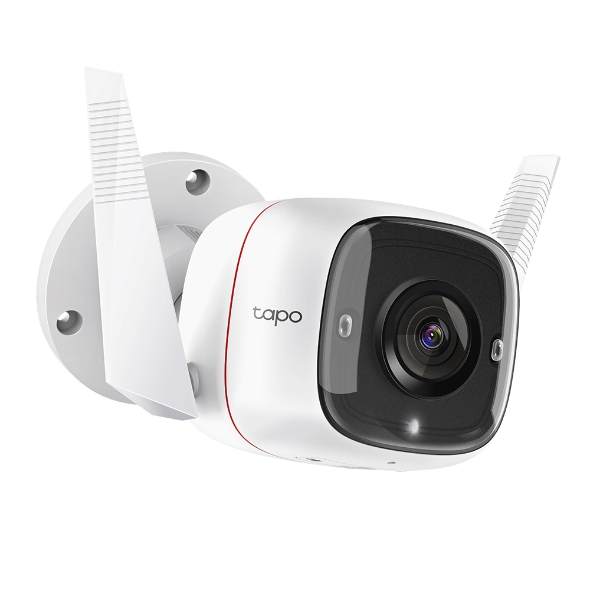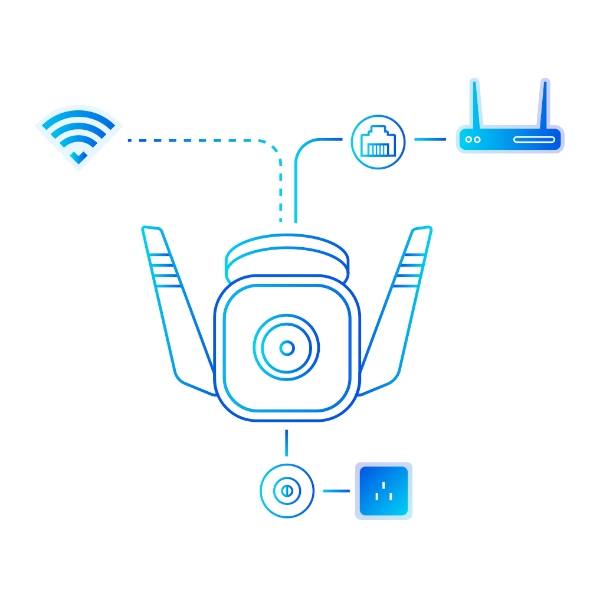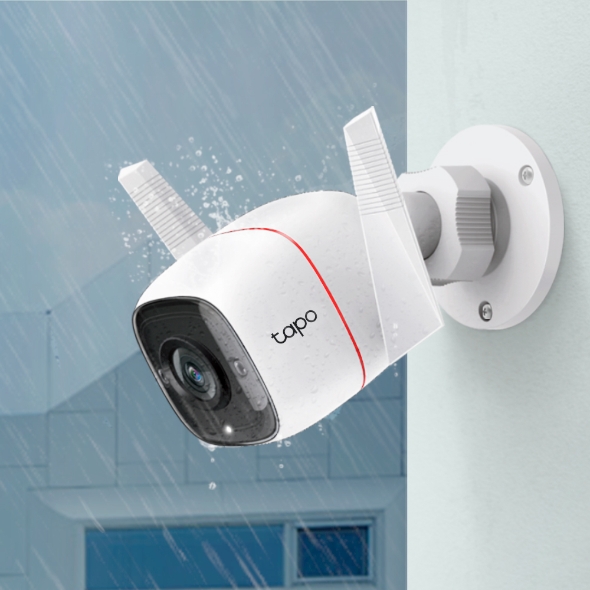 Външна охранителна Wi-Fi камера (3MP ултрависока разделителна способност)
TC65
Видео с ултрависока разделителна способност—Записва всяко изображение с кристално ясна 3MP резолюция.
Кабелна или безжична мрежа—Свържете камерата си към мрежата по Ethernet или Wi-Fi за по-гъвкава инсталация.
Усъвършенствано нощно виждане—Осигурява видимост до 98 фута (30 m) дори при пълна тъмнина.
Откриване на движение и известия—Уведомява ви, когато камерата открие движение.
Звукова и светлинна аларма—активирайте светлинни и звукови ефекти, за да изплашите нежеланите посетители.
Двупосочно аудио—Позволява комуникация чрез вграден микрофон и високоговорител.
Безопасно съхранение—Локално съхранява до 512 GB 3MP видео на microSD карта, предлагайки удобен достъп до вашите видеозаписи.
Гласово управление—Освободете ръцете си с гласово управление: Работи с Google Assistant и Amazon Alexa. (Google Assistant и Amazon Alexa не се предлагат на всички езици и държави).
Smart. Secure. Easy.
Protecting You Day and Night
Outdoor Security Wi-Fi Camera
TC65
2K Resolution, See Every Detail
With the resolution of 2304 × 1296 px , TC65 enhances your security by capturing more details compared with traditional 1080p(1920 × 1080 px).
1080p

2K Resolution
Smart Person Detection
No longer disturbed by any unnecessary events and only receive notifications when a person is detected. The accuracy can even reach up to 98% based on advanced AI algorithms.

now
Person Detection
"TC65": Person detected at 2023-03-21 09:45:20
Customize Your Motion Detection
Set your own activity zones or boundaries to only let what matters alerts you.
Activity Zones
Line-Crossing Detection
Camera Tampering

TAPO
now
Camera Tampering
"TC65": Someone obstructed the camera at 2023-01-18 02:45:45
Sharp Night Vision
Provides a visual distance of up to 98 ft (30 m) even in total darkness to always keep you safe.
Others

TC65
IP66 Weatherproof

Helps TC65 perform well even in harsh environments with rain and dust.

Secure Local Storage

Save recorded videos to a microSD card (up to 512 GB). †

Wired/Wireless Networking

Connect the camera to your network through Ethernet or WiFi for more flexible installation.

Automatic Siren

Triggers sound alarms to frighten away unwanted visitors when the motion is detected.

Cloud Storage

Enjoy a 30-day video clip history with Tapo Care** cloud storage services.

Could you leave it at
the door, please?

Two-Way Audio

Communicate directly with the outdoors for your convenience.
Dedicated Tapo App
Live view, playback,save clips and set up-all in one app.
Download the Tapo app
Turn on your camera
Follow the in-app guide
Walk You Through Setup Step by Step
Download and open Tapo App

Tap Plus (+) to add your smart device

Look for your device and connect

Name the device and choose the room it's in

Congratulations! You've now completed the configuration
Specifications
Камера
Сензор за изображение:
1/2.7"
Обектив:
F/NO: 2.2; Focal Length: 3.89mm
Night Vision:
850 nm IR LED up to 98 ft (30m)
Резолюция:
3 MP (2304 × 1296)
АУДИО
Аудио комуникация:
2-way audio
Audio Input & Output::
Built-in microphone and speaker
МРЕЖА
Wireless Rate:
11Mbps(802.11b)54Mbps(802.11g)150Mbps(802.11n)
Безжична сигурност:
WPA/WPA2-PSK
Защита:
128 bit AES encryption with SSL/TLS
ЗАХРАНВАНЕ
Camera input:
3 Meter Power Cable
ACTIVITY NOTIFICATIONS
Задействане на входа:
Motion detection
Output Notification:
Push notification
SYSTEM
Regulatory Certification:
CE, NCC
Системни изисквания:
iOS 10+, Android 5.0+
Околна среда
Околна температура при работа:
-20°C~45°C (-4°F~113°F)
Storage Temperature:
-20°C~70°C (-4°F~158°F)
Околна влажност при работа:
10%~90%RH non-condensing
Storage Humidity:
5%~90%RH non-condensing
Съдържание на пакета
TC65Power AdapterMounting TemplateAnchors and ScrewsWaterproof SealWaterproof Cable AttachmentsQuick Start Guide
HARDWARE
Indicator LED:
System LED
Adapter Input:
100-240VAC, 50/60Hz, 0.3A
Adapter Output:
9.0V/0.6A (DC Power)
Dimensions (W x D x H):
5.6 x 4.1 x 2.5 in. (142.3 x 103.4 x 64.3 mm)