Домашна охранителна Wi-Fi камера Pan/Tilt с ИИ
|
Tapo C225 V1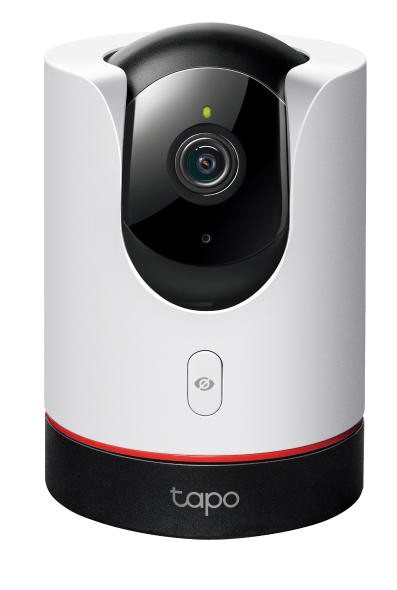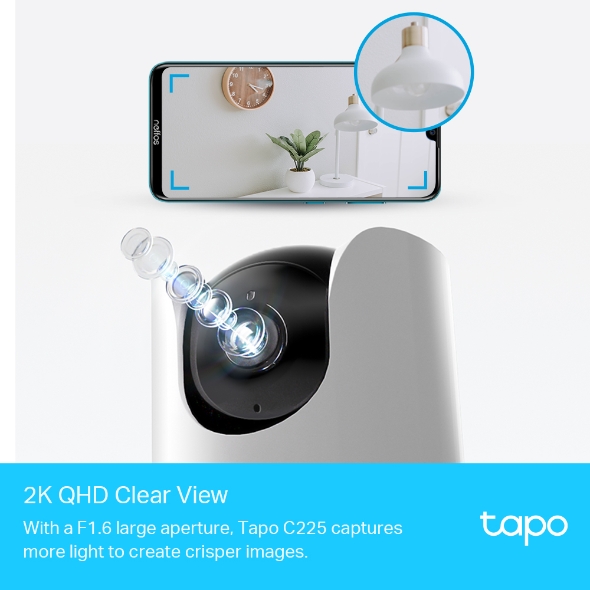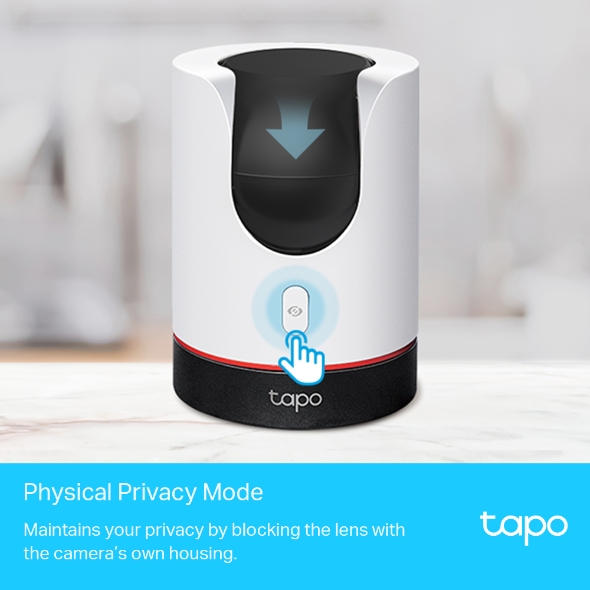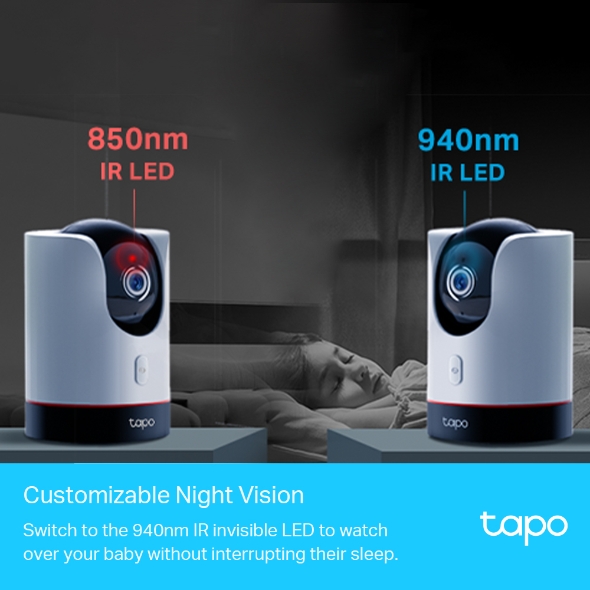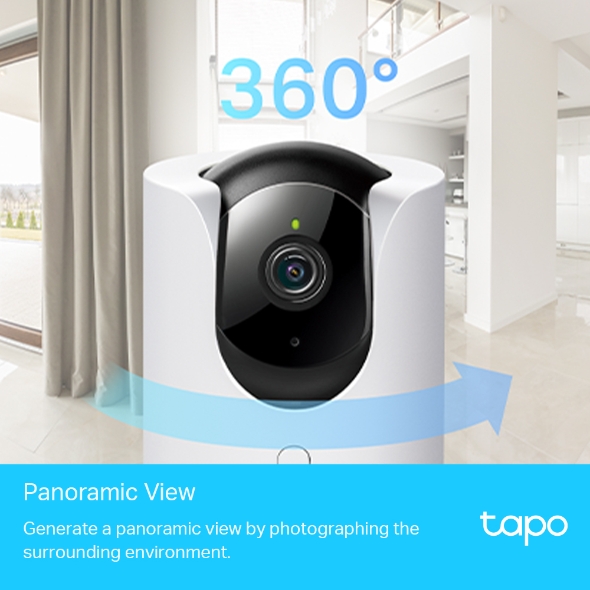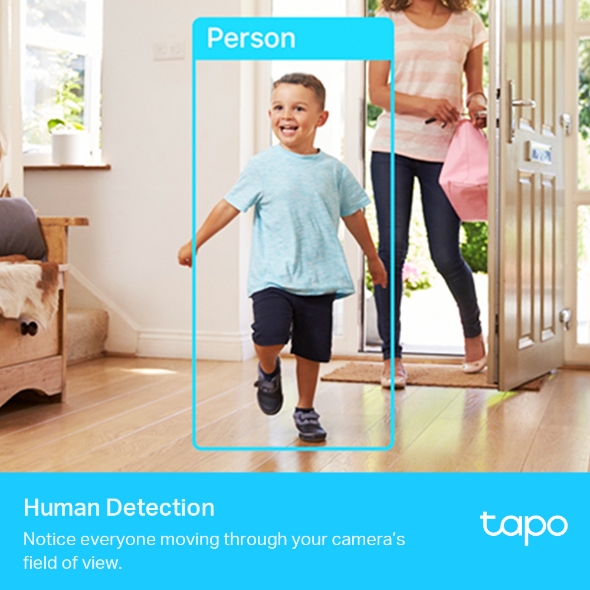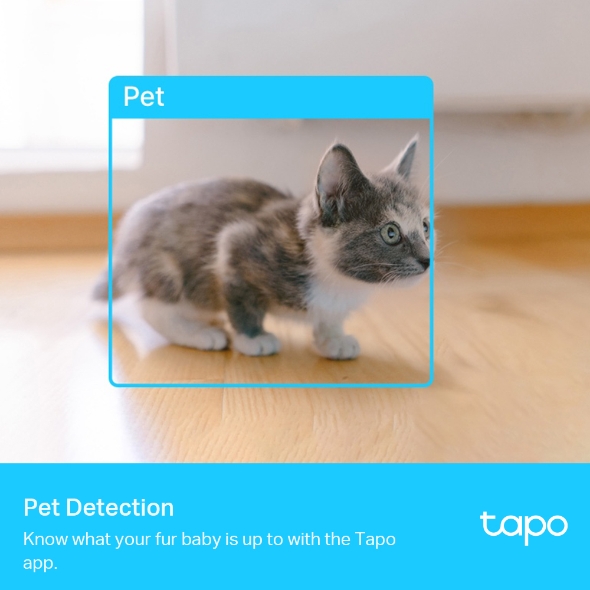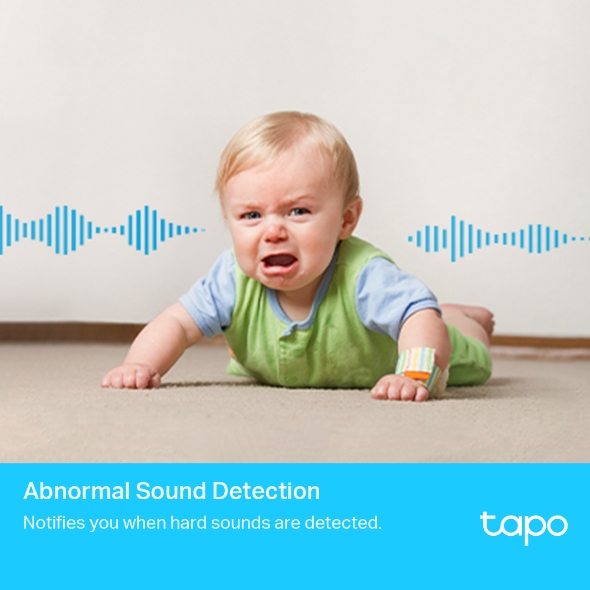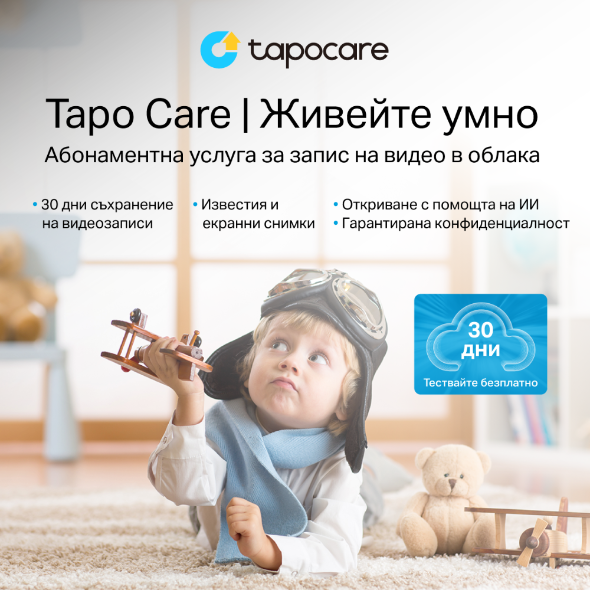 Домашна охранителна Wi-Fi камера Pan/Tilt с ИИ
Tapo C225
2K QHD - Записва всяко изображение с кристално чиста резолюция до 2560×1440.
Режим на физическа поверителност - Поддържайте вашата поверителност, като заключвате обектива, когато е активиран режимът на физическа поверителност.
Интелигентно откриване с изкуствен интелект (ИИ) - ИИ на камерата може да открие дали има хора, животни, коли или други обекти в кадъра и да ви уведоми, например, когато куриерът е дошъл пред вратата.
Pan/Tilt - Завъртане на 360° хоризонтално.
Интелигентно проследяване на движение -

Проследява вашия обект и го държи в зрителното поле на камерата.

Сензор за звездна светлина - Улавя детайли в изображениятa, дори далечни звезди, заснети при падане на нощта.
Звукова и светлинна аларма - Задействайте светлинни и звукови ефекти, за да изплашите нежеланитe посетители.
Двупосочно аудио - Позволява комуникация с хората близо до камерата Tapo, директно от приложението, благодарение на вградения високоговорител и микрофон.
Бърза настройка - следвайте инструкциите в приложението за бърза настройка.
Tapo Care—Услугата Tapo Care позволява съхранение в облака на видеозаписите и предлага много допълнителни функции. Tapo Care може да се изпробва безплатно за 30 дни.
Smart. Secure. Easy.
Panoramic Recording & Privacy Protection
Pan/Tilt AI Home Security Wi-Fi Camera
Tapo C225
2K QHD
Smart AI Detection and Notification
Physical Privacy Mode
Panoramic View
Customizable Night Vision
Flexible Storage Choices
Smart Motion Tracking
Physical Privacy Mode
Maintains your privacy by blocking the lens with the camera's own housing.
2K QHD Clear View
With a F1.6 large aperture, Tapo C225 captures more light to create crisper images.
Smart AI Detection and Notification
Smart AI identifies people, pets, and vehicles while recognizing a baby crying and other sounds, notifying users as needed.
Person

Human Detection

Notice everyone moving through your camera's field of view.

Pet

Pet Detection

Know what your fur baby is up to with the Tapo app.

Abnormal Sound Detection

Notifies you when hard sounds are detected.
Beta Function
Glass Breaking

Dog Barking

Cat Meowing

Vehicle Detection

Gesture Detection*

Emotion Detection*
*Coming Soon
Customizable Night Vision
Switch to the 940nm IR invisible LED to watch over your baby without interrupting their sleep.
Starlight Sensor
The highly-sensitive starlight sensor captures higher-quality images even in low-light conditions.
Without Starlight Sensor
With Starlight Sensor
Smart Motion Tracking
Precisely tracks and follows a subject, keeping it within the camera's field of view with up to 120°/s rotating speed.
Flexible Storage Choice

Save recorded videos on the MicroSD Card†(up to 512 GB) or by using Tapo Care** cloud storage services.

Activity Zones

Notifies you when activity is detected in specific zones.

Cross-Line Detection

Notifies you when something or someone passes a set boundary.

Sound and Light Alarm

Trigger sounds and light as an alarm when motion is detected.

Panoramic View

Generate a panoramic view by photographing the surrounding environment.

OK.

Honey! Be careful with that!

Two-Way Audio

Enables communication through a built-in microphone and speaker.
*Изображенията и информацията са само за справка. Действителните продукти може да се различават.
Walk You Through Setup Step by Step
Download and open Tapo App

Tap Plus (+) to add your smart device

Look for your device and connect

Name the device and choose the room it's in

Congratulations! You've now completed the configuration
Specifications
Камера
Сензор за изображение:
1/3"
Резолюция:
2K QHD (2560 × 1440 px)
Обектив:
F/NO: 1.6±5%; Focal Length: 4mm±5%
View Range:
360° Horizontal, 149° Vertical
Night Vision:
Night Vision
МРЕЖА
Защита:
128 bit AES encryption with SSL/TLS
Protocol:
TCP/IP, DHCP, ICMP, DNS, NTP, HTTPS, TCP, UDP, ONVIF
Wi-Fi протокол:
IEEE 802.11b/g/n, 2.4 GHz
Безжична сигурност:
WPA/WPA2-PSK
ACTIVITY NOTIFICATIONS
Задействане на входа:
Motion Detection, Person Detection, Line-Crossing Detection, Camera Tampering, Baby Crying Detection, Vehicle Detection, Pet Detection, Cat Meows Detection, Dog Bark Detection, Glass Break Detection, Smoke Alarm Detection
Output Notification:
Notification, Snapshot(Tapo Care).
VIDEO
Frame Rate:
2560×1440@15fps
АУДИО
Аудио комуникация:
two-way audio
Audio Input & Output::
Built-in microphone and speaker